Our Top Five Digital Tradeshow Games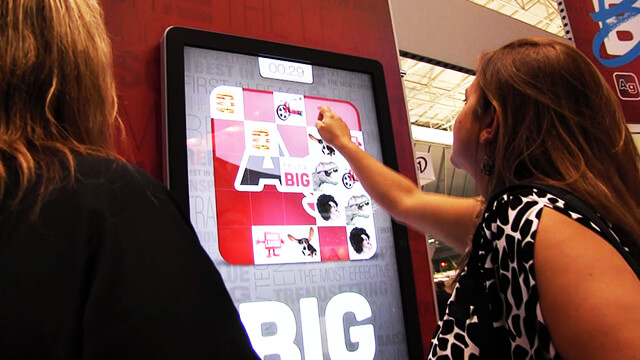 For Touchscreen Monitors
Over the past 10 years we've had the honor of producing digital touchscreen games for a variety of notable companies and brands.
These are fun touchscreen games that are customized to promote your services, products and marketing campaigns in a fun and interactive way.
After signing up to play (and generating you a lead 🙂 – booth visitors step up to a large touchscreen monitor and try their hands at a challenge. Typically you'll see a small crowd gather around to watch the player and then want to play themselves.
Here are our Top Five Digital Trade Show Games:
1 Memory Match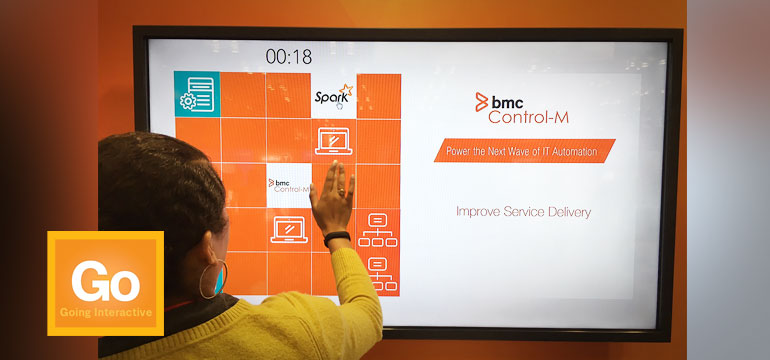 Memory Match
has been our most popular game. It really helps a company to promote their product or services in an entertaining way. In this one, players play against the clock to match (as fast as they can) brand or product imagery in individual game tile pieces. They click to turn over a tile, click to turn over another tile, if they get a match the tiles stay turned over and a marketing message is displayed.  If they don't get a match, the game pieces turn back over.  The player tires to "remember" where they saw the matching pieces on the board as the play.
2 Tap A Way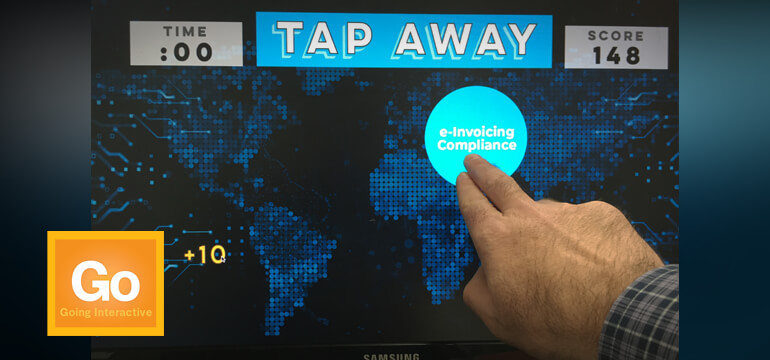 This is one of our newer games and has been popular right of the gate. Based on the classic Whack-a-Mole game,
the Tap A Way game
player "taps" images that randomly appear on the screen (your products, services, icons, etc). If they tap the image before it disappears, they get a set of points. The points add up while the game timer counts down. There's also a negative or "bomb" type game piece that subtracts from the score.
3 Pairs Matching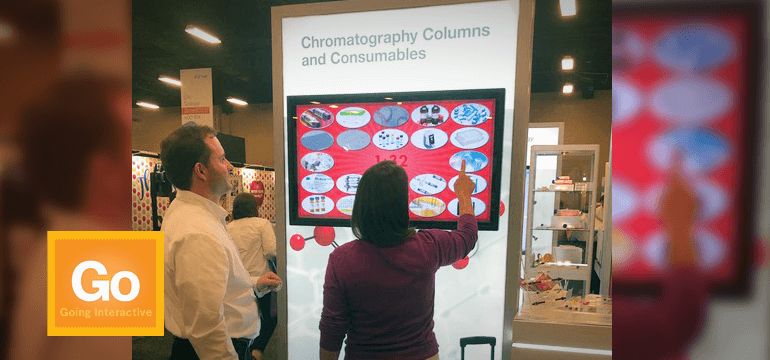 This one is popular too.  In this
pairs matching game
all the pieces are immediately visible on the digital game board. The player then tries to make "like" pair matches.  For example, they might match an image of peanut butter and and an image of jelly.  Better yet you can use it to educate your guests, having them match your products with the product logo for example. Or a product with its package perhaps.
4 Digital Slot Machine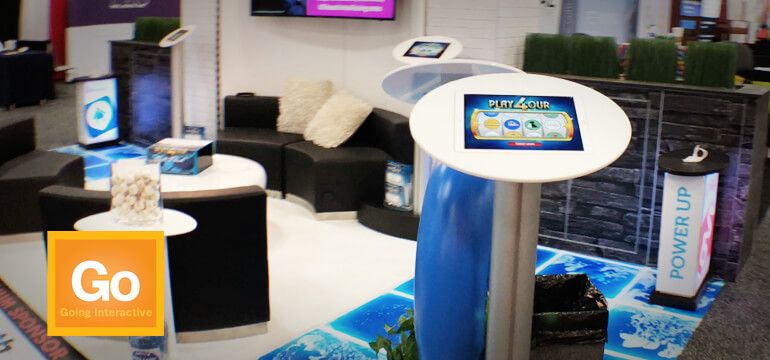 Another great one to get your booth visitors exposed to your brand imagery. For example, branded icons work perfectly in this game.  This one is a
digital version of slot machine
. Players SPIN the slots as they try their luck to win the JACKPOT. At the end of each slot spinning cycle (say 4 spins, for example) a marketing message is displayed.
5 Digital Spinwheel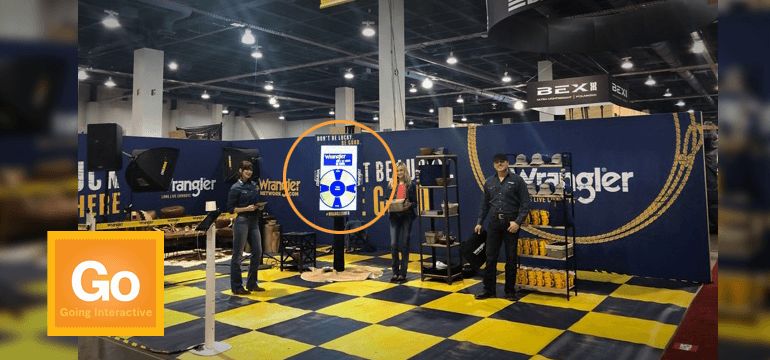 More of digital activity than a game per se, in this one booth visitors try their luck at winning different prize levels by spinning a digital spin wheel. One "slice" is a grand prize and there are 3 other levels of prizes (gold, silver, platinum, for example).  The whole
digital spinwheel
is graphical so it can be customized to your specific brand imagery.  Also, we can change images remotely, so if you start to run out of certain prizes, we can update the Spinwheel's graphics to display other prizes.
Don't Forget the Leaderboards!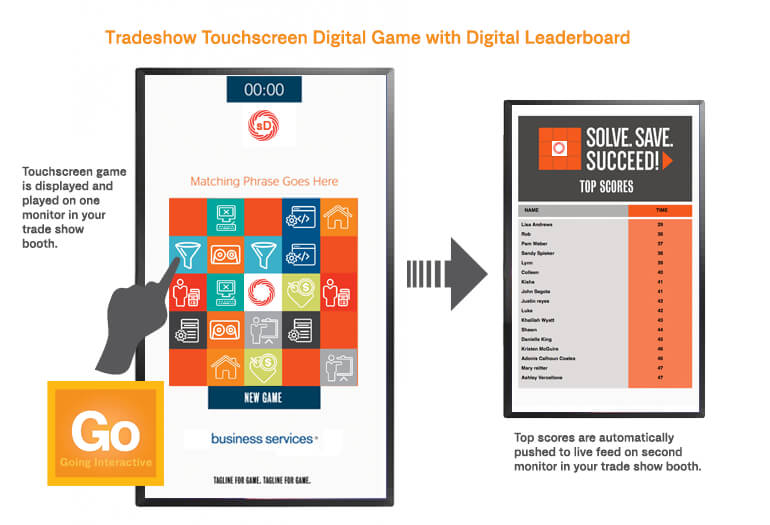 A number of these game can also have custom
Leaderboard displays
. So your booth players can see what the competition is like and try to improve their scores.
So there you have it, our top five digital tradeshow games!
If you are interested in learning how we can customize a touchscreen digital trade show game for you – contact us today.