Be the Hero of your Trade Show Booth with an Interactive Game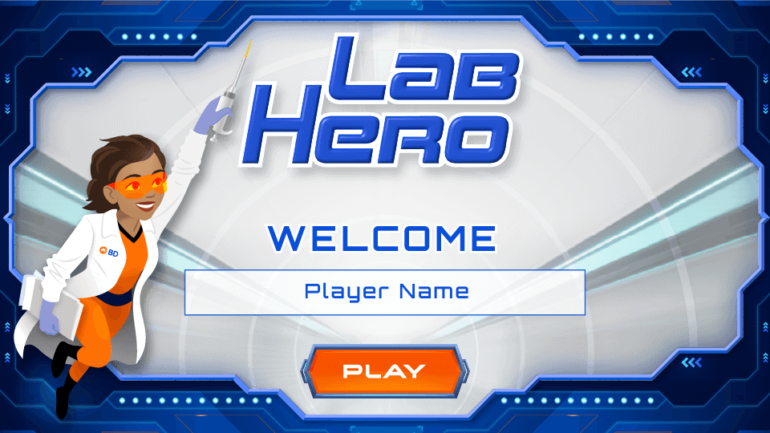 Our Latest and Greatest Tradeshow Exhibit Touchscreen Game
Going Interactive recently released an exciting new custom game for a biotech client's tradeshow booth called "Lab Hero".  It's a slicer type game where the player attempts to "slice" as many bad cells as they can, while avoiding slicing the "good" cells. We were responsible for custom design and illustration as well as the software development for the game. We had done a few trade show "gamification" projects for this particular client before.
Badge Scanning Entry
We built the start of the game so that attendees at the trade show could scan their show badge to enter to play the game. This scanning tool also tied into the show's attendee database to retrieve full lead gen info at the conclusion of the show.  There was also an option to manually enter the game via a keyboard. After entering their info they create a Player's Name or "handle".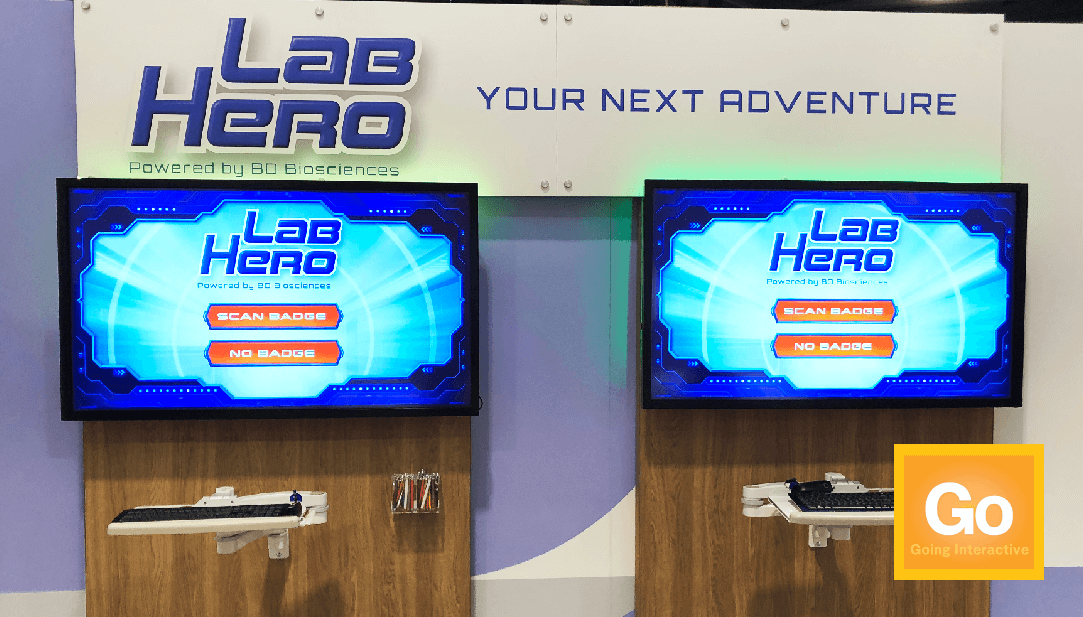 Choose Your Adventure
After entering to play the player gets to select which "disease" they want to combat. There were five unique choices offered, all reflecting common diseases that the show attendees would commonly research or "fight" in their industry.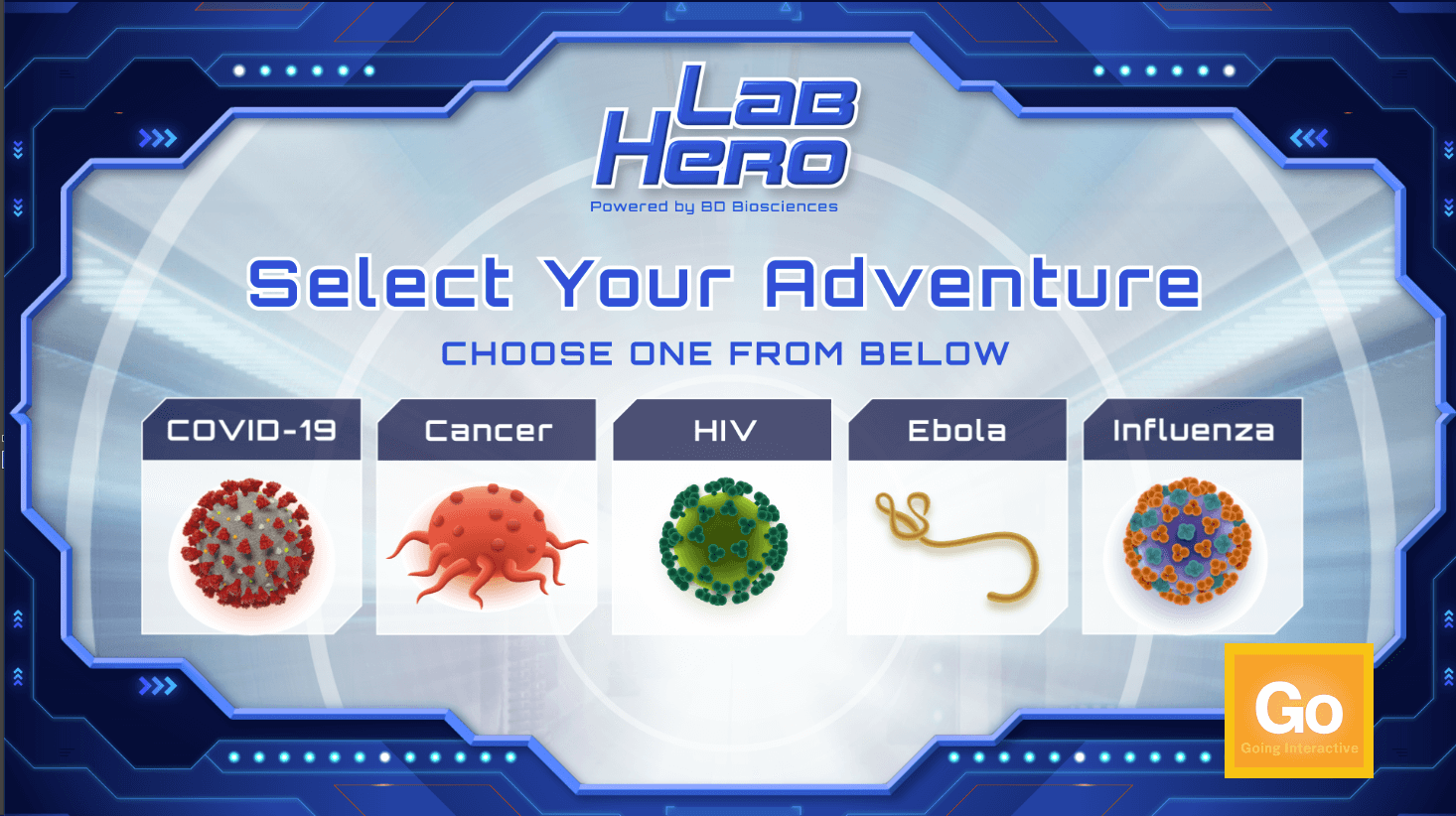 Choose Your Environment
Following the adventure selection, the player gets to choose from four distinct "Lab" scenes. Underwater, space, island and futuristic.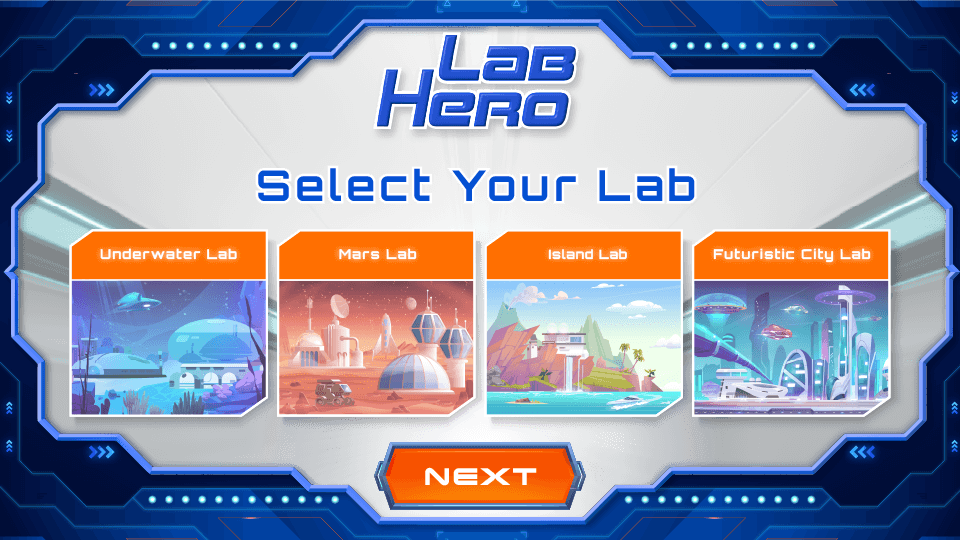 How to Play…Countdown… GO!
After choosing the lab setting we included a "How to Play" screen that indicated what the game pieces were worth, which ones to avoid to not loose points, and overall instructions to use the pipette (sharp lab tool) to slice the game pieces.
After a 3,2,1 countdown the game began and the player begins to try to slice the bad cells and avoid the good ones as fast as they can. As the game continues, the frequency of game pieces on the screen increases.
The players at the booth used a stylus to play on the large touchscreen displays.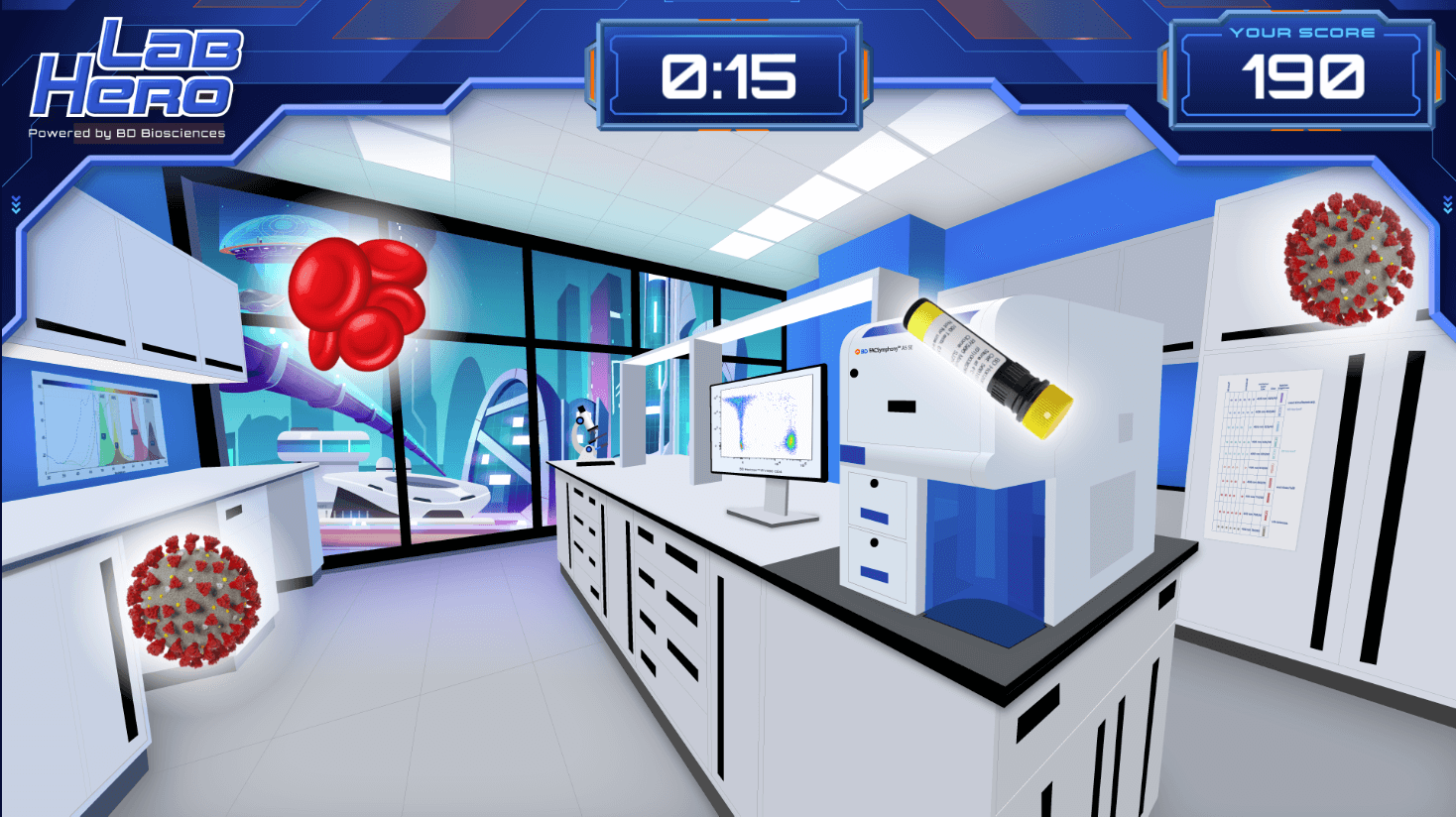 Make the Leaderboard?
After the game ends the player is awarded virtual coins with a cool animation. Then they are forwarded to the main Leaderboard to see if they made the Top 10. If they did their Player Name flashes in place on the board.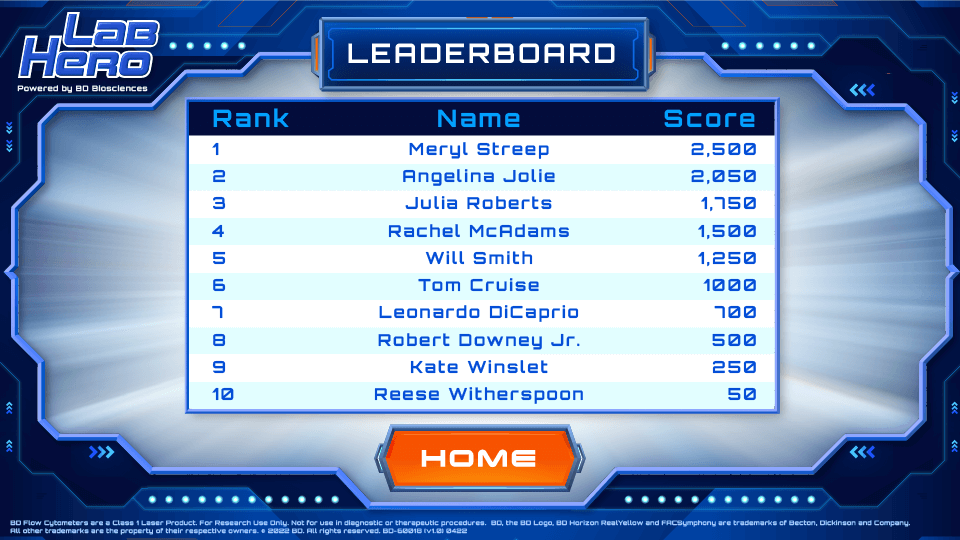 Leads and Traffic Success
Leads were collected and shared with client post show. In addition, the game has been duplicated and used at multiple other in-person and virtual shows since, giving the client more bang for their initial project buck.
Learn More
Want to learn more about our available trade show and exhibit gamification options?
Visit this page for more examples and email us today.