The Need.
BD has utilized a few of our B2B touchscreen games before to spice up their trade show booths. But with in-person trade shows finally returning post pandemic, they wanted to up the ante to a fully customized game with lead generation and entry via badge scanning, multiple interface and game selection options, a virtual award display and a leader board.   The game was to be debuted at their first large trade show of the year and then re-used at other shows across the globe by other divisions and markets.
The Solution.
Going Interactive produced "Lab Hero" – a colorful and fun interactive touchscreen game where the player – in a "laboratory" setting – attempts to "slice" as many "bad" cells as possible while trying not to slice good cells. The player signs in, selects the disease they want to battle followed by the lab setting they want to play in (futuristic, under water, space or island).  The game timer starts and the player accumulates points for each successful "slice". Upon completion their score is calculated and they are awarded virtual coins and then auto directed to see if they made the Leader Board.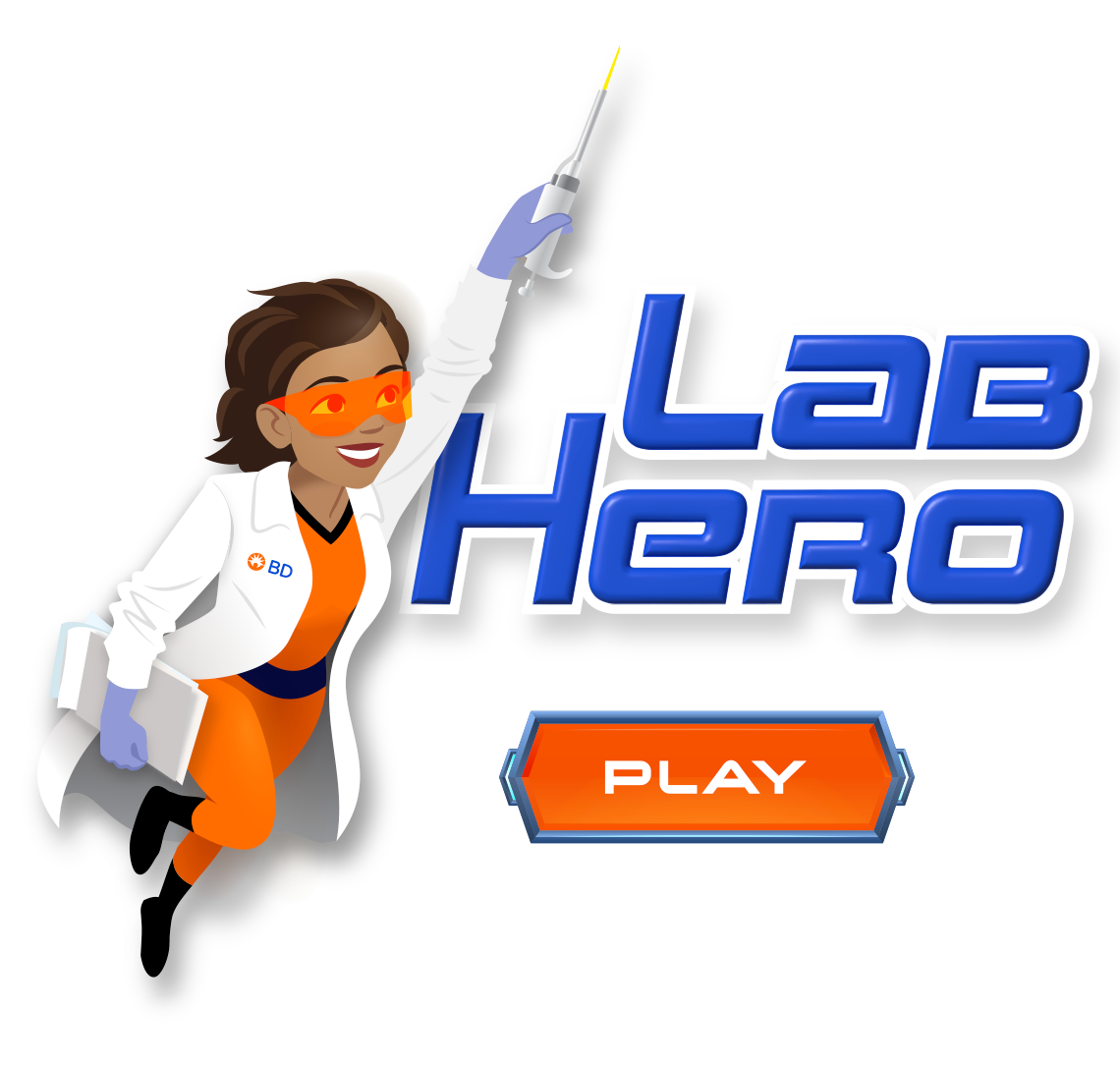 After scanning their show attendee badge (or manually entering their contact info), the player creates a username (which will be displayed on the Leaderboard if they make the Top 10).
After selecting the disease they want to battle in the Lab, the player selects from one of four unique Laboratory environments.
During the play the player attempts to "slice" as many "bad" disease cells as they can – getting points for each one – while not slicing the "good" cells.
At the conclusion of the game the Leaderboard is displayed. If the player makes it, their Players Name flashes on the board.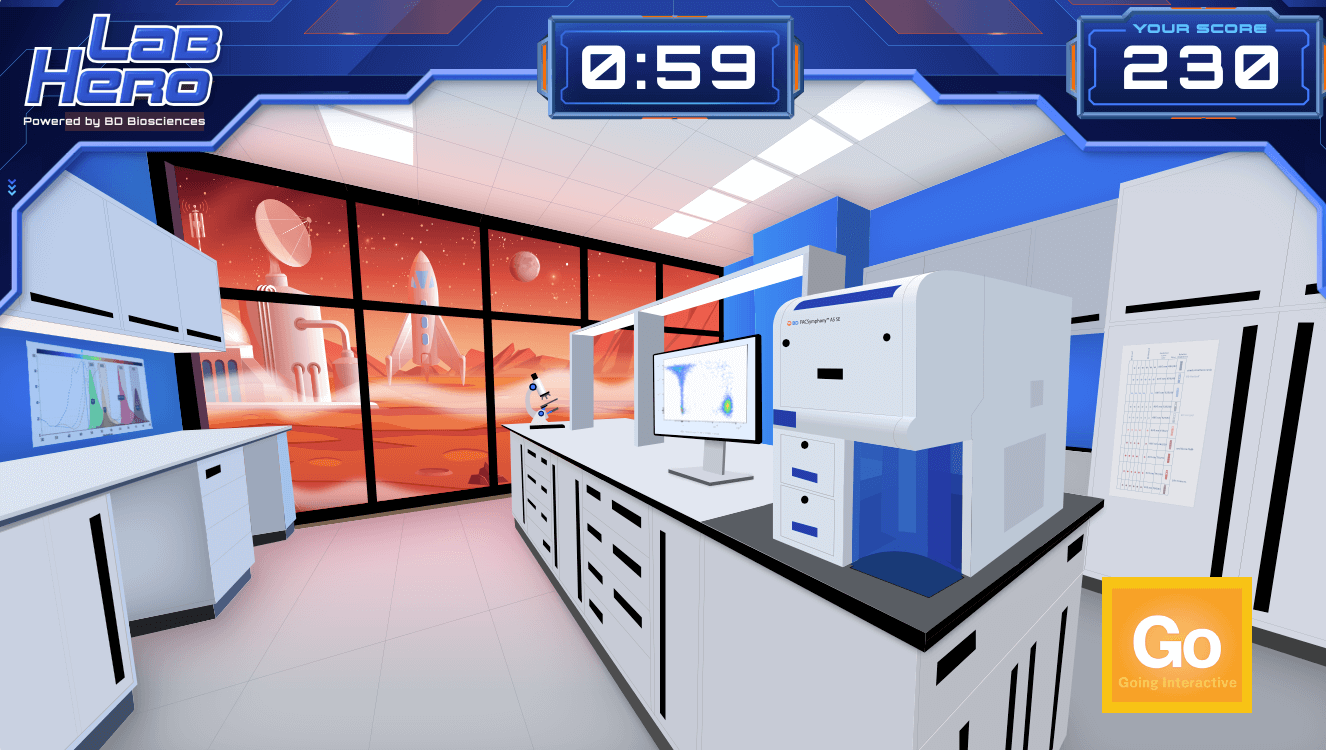 Going Interactive worked on concept, design, illustration, animation and development for the game.