The Need.
Key Energy came to us with the desire to increase visitor engagement in their high end trade show booths. Traditionally they had utilized videos playing on booth monitor installations  – which may or may not necessarily get a visitor to stop, watch and learn more about Key Energy products and services. The time had come to up the ante and provide attendees with more engaging digital content to promote their "Get More" campaign.
The Solution.
Our solution was to produce an interactive touch screen monitor "matching game".  This digital game would be branded with Key's new visual identity and the game play "pieces" would be Key Energy products or services.  The final product was a beautiful HD sized game displayed n the booth on a vertically oriented touch screen monitor.  Each person who played the game spent 1 to 2 minutes engaging with the Key brand in a fun and memorable manner (and if they completed it within a minute they would even win a prize).  The game was a big hit and  helped Key win Best Booth (The DUGGIE Award) at the DUG show in San Antonio.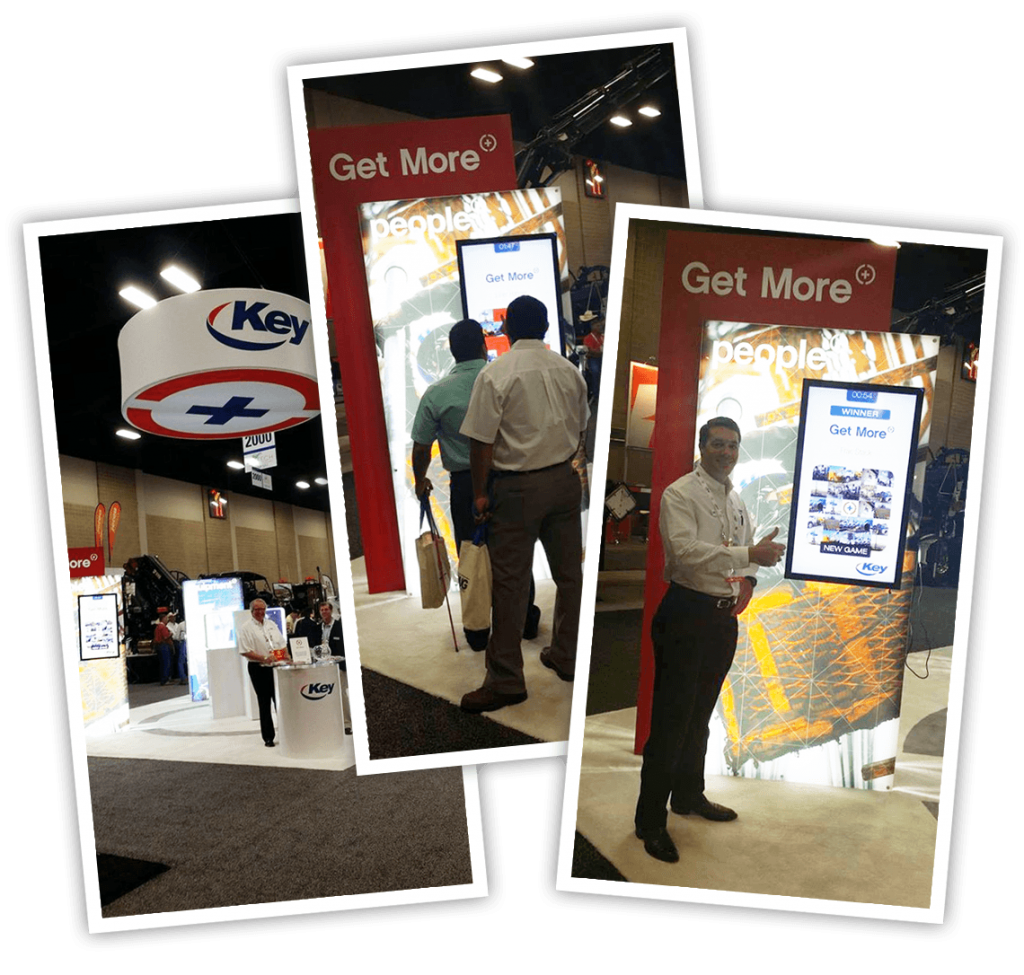 Two individual large format screens were placed strategically to invite visitors to play.
Trade show gamification and custom branded games makes winners! The client booth won 1st place at the trade show!
The games continue to be used in road shows and trade shows throughout the year. Going Interactive worked on strategic direction, usability, concept, design, development, of trade show game.
Trade Show Game Contact form
[contact-form-7 id="3800″ title="Trade Show Media Contact Form 1a"]