Digital Tradeshow Touchsceen Pairs Game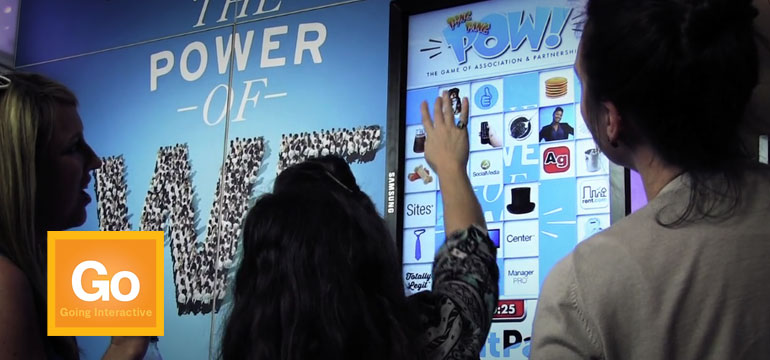 Here's another cool Custom Digital Tradeshow Game
Check out our new digital "Pairs" matching game in action here at a recent Atlanta trade show.
This game lets players "match" like pairs.  The pair gamepieces are typically a mix of the exhibiting companies products and services as well as good old fashioned pairs like peanut butter and jelly, french fries and ketchup, etc.
This game also works well to engage booth visitors in conversation because company representatives can be at hand to help players play the game.
Here's a few more examples of our customized digital trade show games:
AG Trade Show Digital Materials
To find out how we can help your company increase visitor engagement at your next trade show contact us today.