Customizable PacMan Game for Tradeshow Booths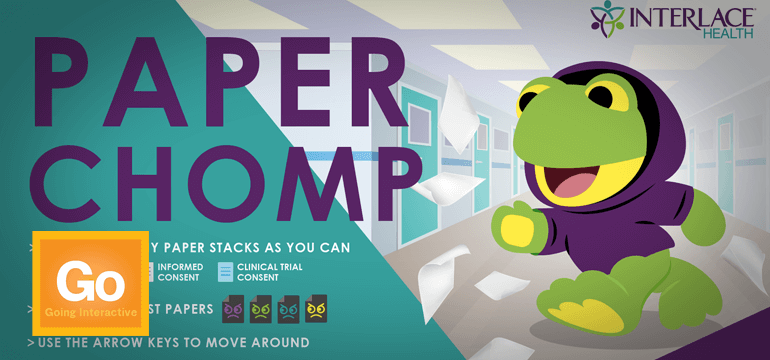 Our customizable PacMan game is fantastic way to promote your B2B brand and product offerings while providing a classic arcade game nostalgia experience to your visitors. It's the perfect mix of marketing combined with a fun entertainment style activity.
Looking to get into gamification at your exhibit booth?
"Paper Chomp" is a great example.  We produced this game for a healthcare company that specializes in converting hospital document and form management to digital processes.
The PacMan game concept was the perfect way to communicate the benefits of their service in a fun and creative gaming activity.
The background "scene" of our custom PacMan game was an illustrated birds-eye view of a hospital with its various departments.   The PacMan character, based on the mascot of the company, was a cute animated chomping frog. White eating the "pills" of a "Registration Packet", "Informed Consent Packet" and a "Clinical Trial Consent form" the frog is chased by ghost papers.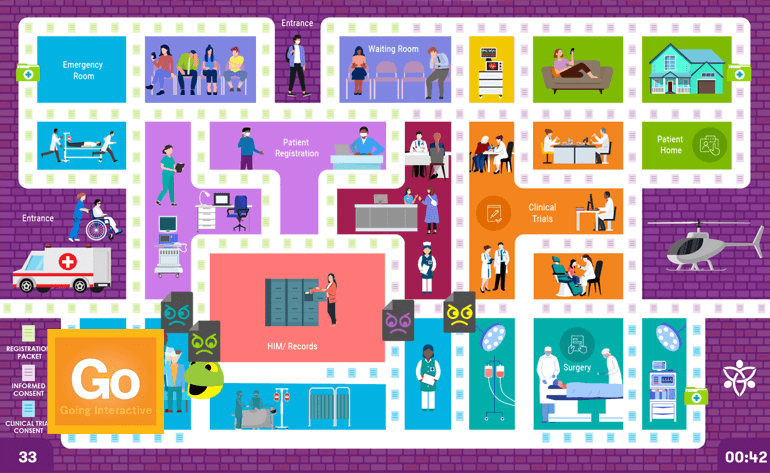 There are a few ways to actually play the customizable PacMan game. The arrow keys on a keyboard are one easy way. Or a good old-fashioned joystick can be installed on the PC running the game for that classic retro feeling. A modern hand held game controller can also be used.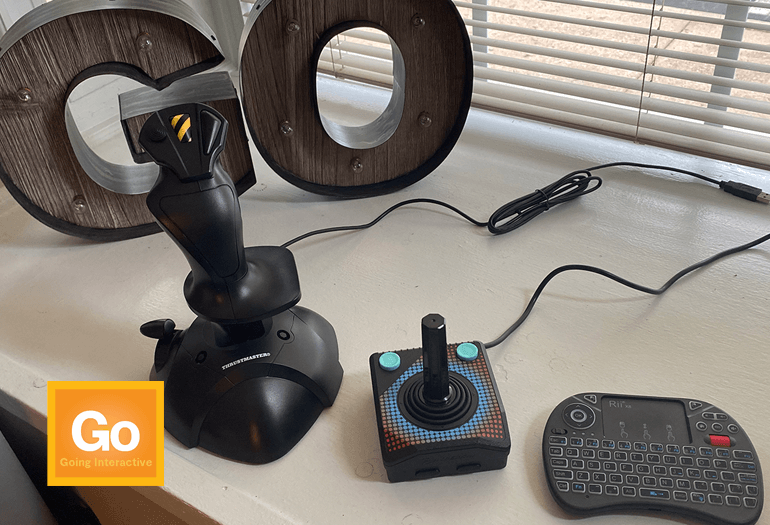 As with most of our trade show exhibit games, a built-in lead collection form can be included before game play and a leader board can be included after game play. Leaderboards are great to get a sense of friendly competition going amongst your exhibit booth visitors.
Gamification offers a great way to provide a fun and engaging activity to promote your brand – while not feeling like an obligation on the part of the player.
Ready to get your trade show exhibit booth gamified?
Contact us today for a live demo session of our set of customizable games.