Atlanta B2B Video Shoot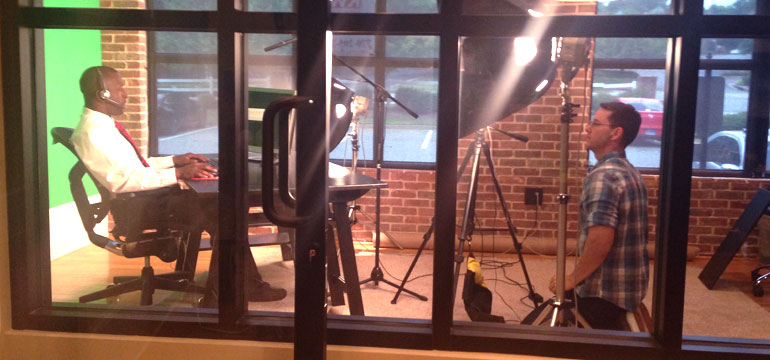 We were pleased to have clients in the studio again to shoot extra scenes for one of their upcoming B2B training videos we are producing.
Two scenes were shot in our conference room that portrayed a sales rep / client engagement  meeting.  And one scene was shot in our green screen room that portrayed a customer service person helping a customer on a call.
These scenes will combined with a "news desk" style shoot from a few weeks ago that we've hard at work editing. We'll post some samples of that when it's completed.
Here's a preview (before editing in post production) of the shots:
Going Interactive produces a variety of B2B videos throughout the year.  From animated motion graphics style videos to live action videos for B2B sales, marketing and training.
More On Going Interactive:
Going Interactive is a full service creative and marketing agency who specializes in all things digital. Located outside Atlanta, GA – we create compelling content which pushes users to engage and interact with websites, presentations, videos, ad campaigns, apps, games and more. Whether you are looking for Atlanta web design, or your somewhere else in the nation, we can help you get noticed.