Exhibit Booth Gamification: Digital Matching Game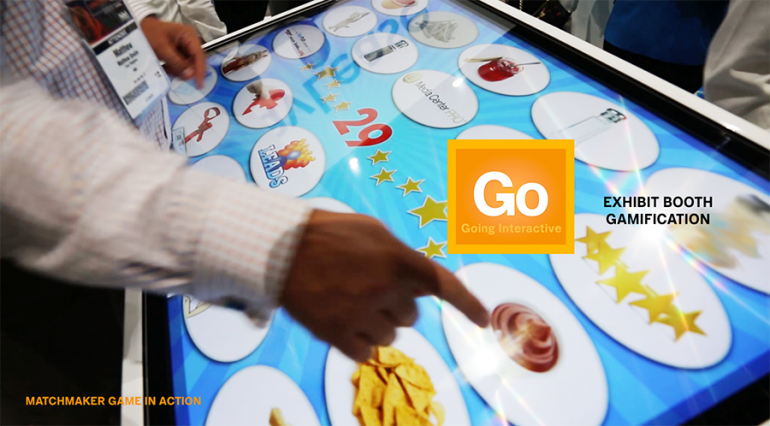 Exhibit Booth Gamification: Digital Matching Game
Are you the perfect MATCH for your clients, customers and prospects?
Sure you are! Why not show them at your next exhibit booth or special event with a fun interactive digital game?
Gamify your booth, in other words. Gamifcation lets people interact with your brand in a fun and engaging way.
In our "pairs" matching game players play against the clock to match a game board of like pair images together. Think of things that go great together. Peanut butter and jelly, shirt and tie, you and your client.
Sound like fun? It is!
Our digital tradeshow matching game loads a handful of different game boards so people waiting to play (and watching the current player) won't get the same board.
Fully Customized for Your Brand or Campaign Theme
The game can be customized and branded for your company and products or services.  A series matching pairs, for example, could be some of your brand logos and an images of corresponding products.
After filling out a short lead capture entry form (we supply you with the leads after you show), the player is directed to the game page to begin.  He or she presses PLAY and the game then starts a countdown timer as the player attempts to get as many correct pair matches as they can in the given time.   We can even adjust the  countdown timer remotely if you find people are solving your matches too fast and you need to make a little harder 🙂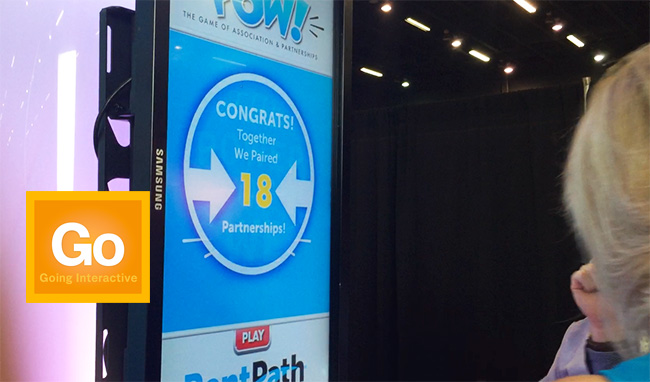 This digital exhibit booth game is available in two different vertical and horizontal versions.  The horizontal version also reveals a backdrop (your logo or campaign name perhaps) as the matches are made.
If you would like to find our more about our branded digital gamification options for tradeshow booths and events contact us today.
We have a number of other games we are happy to tell you about too!