New Work: Video Wall Animation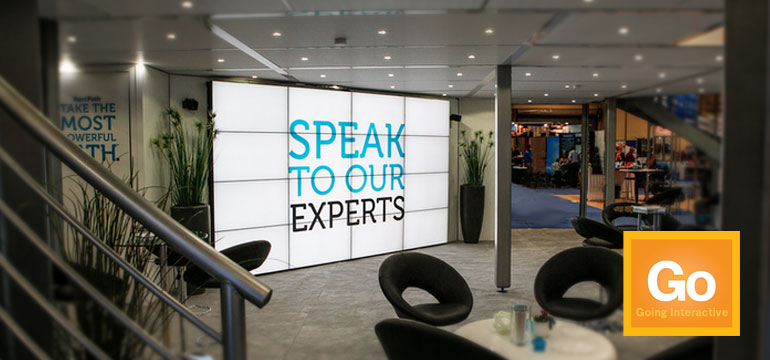 Animation for Video Wall
Sometimes simpler is better when it comes to the content on large-scale video walls featured in trade show booths.
That was the case with this short animated piece we recently produced for a B2B trade show booth video wall.
Do to the size of the wall and the variable distances (up close AND from afar) the video would be seen on it, it made the most sense to use a simple easy-to-read visual design that is animated in a slick – but still simple – manner.
That way people standing up close in the booth can easily read the messaging and people walking down the adjacent aisles can make it out as well.
The textual content of the animation promoted the client's new campaign messaging and had a call-to-action for booth attendees to enter an hourly giveaway.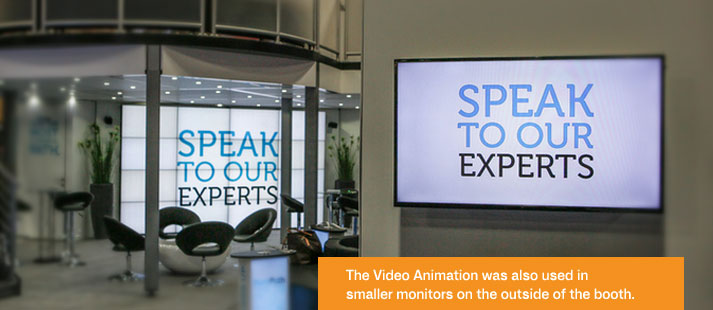 The video wall this production was used on was a bank of 16 (4 x 4) HD monitors.
We produced the video in HD size specs 1920 x 1080 and it was scaled and distributed across the monitors via the video wall software. (The video wall itself was installed by the client's trade show AV company.)
The final animation was also used in smaller monitors on the outside of the booth. And it will also be used in the future on HD monitors in the client's smaller regional trade shows.
If you're planning on utilizing the coolness of a video wall in your next trade show booth, be sure to keep simplicity in mind when it comes to designing the content.
To find out more about our B2B motion graphics animation services Animated Marketing Videos Landing Page.