Jigsaw Puzzle Interactive Touchscreen Game for Tradeshows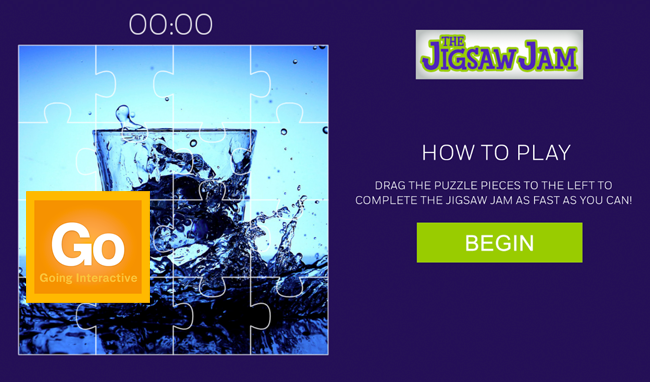 Jigsaw Puzzle Touchscreen Game
Who doesn't love a good old-fashioned jigsaw puzzle?
Most of us have fond memories of solving them as children.
Putting the pieces together one by one until the final assembled image reveals itself and a sense of accomplishment and satisfaction is felt.
But what if you could bring that feeling into your tradeshow booth and give it to your visitors?
Now you can!  Digitally, of course.
Going Interactive is pleased to now offer an all new interactive touchscreen game for trade show booths… the Jigsaw Jam.
It's a great way to entertain your booth visitors while promoting a new marketing campaign, series of products, services or overall brand identity.
In this digital touchscreen game, an image is displayed and then automatically sliced into jigsaw pieces and randomly scattered across the screen. The player then drags the pieces to a grid and works to assemble the puzzle. Meanwhile a timer counts up, ending when the final puzzle is assembled and a marketing message is displayed.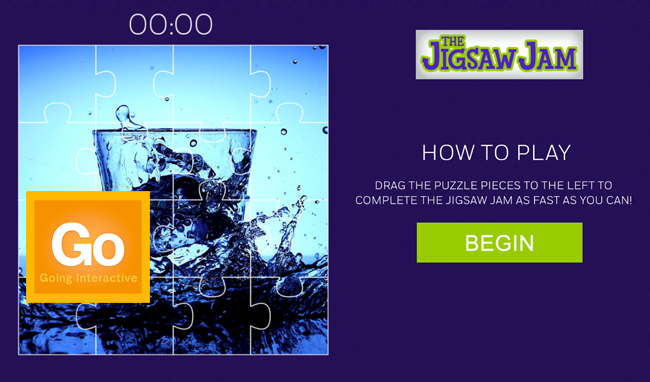 To keep it interesting a series of puzzle images are rotated through, so consecutive players don't get the same puzzle right after each other.
In addition, the puzzle solving times are tracked and the Top 20 fastest players are displayed on a separate leader board.  This helps get a little fun spirit of competition going. As well gives you a great opportunity to give prizes out to the top players.
It's simple, but it's surprisingly fun!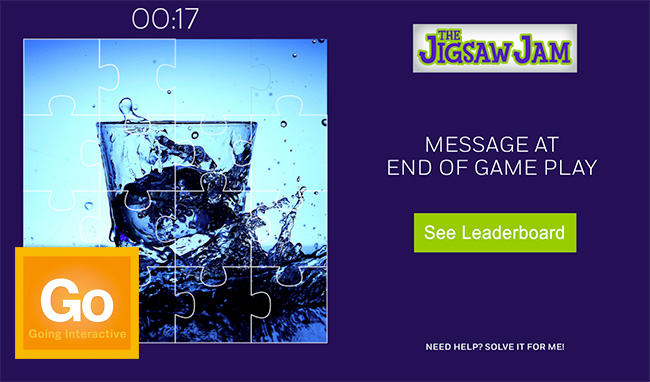 Names and emails are also collected on a screen before the digital puzzle game starts. So, you have a list of everyone who plays at your booth for post-show follow up.
This game works great on a large touchscreen monitor displayed in your booth. But it can also work on tablets in smaller scenarios.
To view a demo of our new interactive jigsaw puzzle touchscreen game for tradeshow booths contact us today.
To learn more about our other digital trade show gamification options click here.