Nonprofit Strategic Plan Executive Presentation Design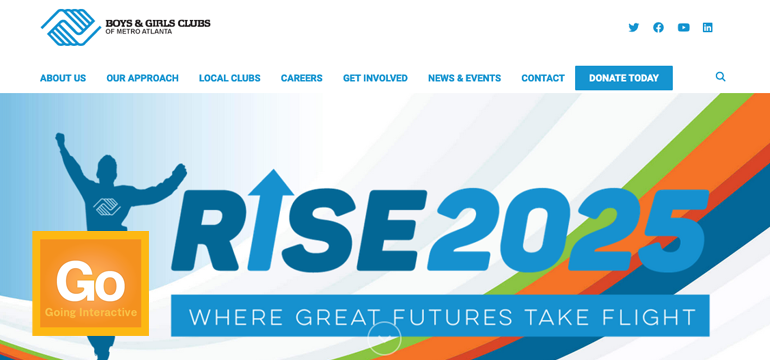 Strategic Plan Visual Design for Nonprofit
Atlanta nonprofit organization The Boys and Girls Clubs of Metro Atlanta knows how to do board member and donor presentations right!
When it's that time of the year to present future plans to board members and donors they go all out.
A colorful printed piece with custom letterhead, awesome PowerPoint presentations, and even a dedicated online microsite.
Custom photography, custom graphs and charts throughout.
All tied together by a common design approach that reflects their overall future forward "theme".
And who do they call on to help them design and produce all these materials?
Us, of course!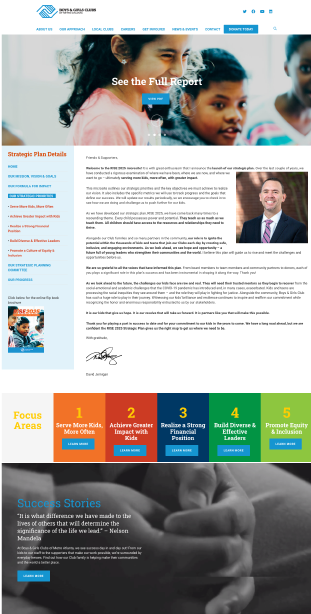 Going Interactive is brought in early in BGCMA's process to help refine the overarching Strategic Plan "theme".
From there we get to work designing a logo for the theme followed by overall visual identity.
After working back and forth with BGCMA on refining those we begin designing the specific tools used in their nonprofit Strategic Plan presentation.
After designing the production stage begins. Producing the printer ready files, the PPT deck and the microsite.
This year's BGCMA Strategic Plan theme is called "RISE 25" which represents their integrated plan over the next few years to serve more Metro Atlanta kids with greater impact.
It consists of 5 main Focus Areas:
One: Serve More Kids, More Often
Two: Achieve Greater Impact with Kids
Three: Realize a Strong Financial Position
Four: Build Diverse & Effective Leaders
Five: Promote Equity & Inclusion
Here's a look at a page from the brochure print piece (which is also featured in flip-book style digitally on the microsite):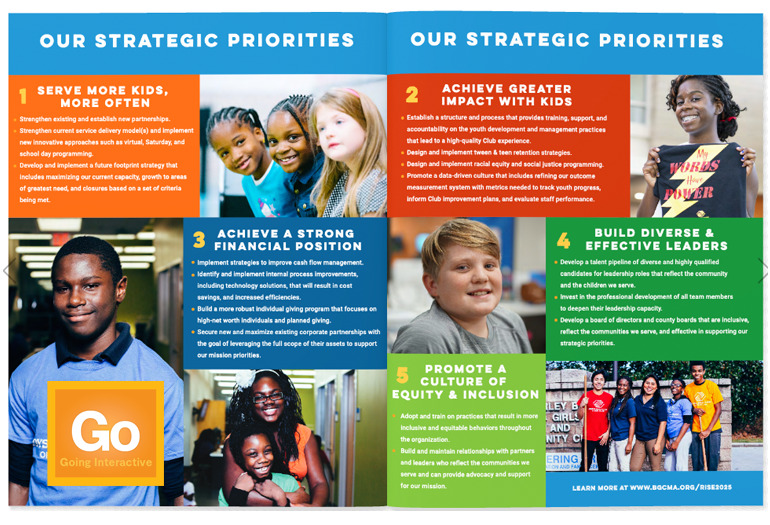 Visit the BGCMA nonprofit strategic plan micro website directly here.
Going Interactive is proud to be a trusted partner to this great nonprofit and contribute our skills to their worthy cause.
Here's a few links to other nonprofit oriented projects we've assisted them with:
If you are involved in a nonprofit and need assistance with marketing, video production, donor pitches, and website production contact us today.
We're happy to get a conversation going to see how we can help!