Made Your Website Mobile Friendly?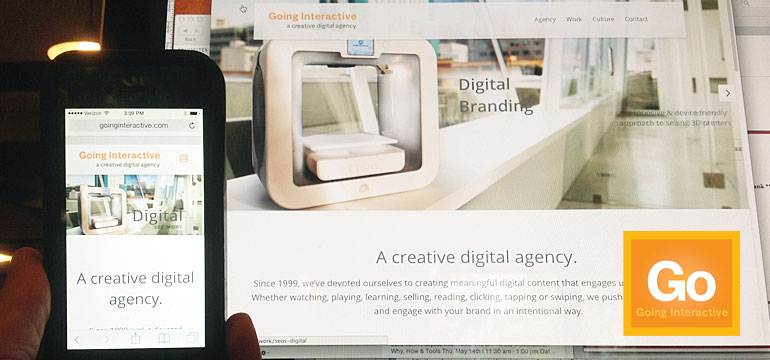 Have You Made Your Website Mobile Friendly?
We've made ours!  (Actually some time ago)
I have to admit I wasn't all that surprised when I heard Google was going to start using web site mobile friendliness as a new attribute for SEO ranking relevancy.
I was however relieved.
Relieved that we here at Going Interactive have been producing all our new web site for clients over the past few years as mobile friendly and / or responsive.
With luck, any effects of "mobilegeddon" – as the Google algorithm update was nicknamed by SEO experts – would be positive for our own site and landing pages and for our clients sites.
Depending on the CMS needs for our clients (we like Expression Engine for heavy catalog / product oriented sites and WordPress for content and marketing oriented websites)  – we have used either an alternate serving mobile version of a site or used a 100% responsive designed site.
As you may or may not know a "responsive" website is one that scales and resizes itself based on the device you are viewing it on.
Using WordPress as a content management system back-end with a customized designed responsive "theme" is a great way to cover all your bases.  We've done it recently on sites like SEOSDigital.com, ScrudderBass.com and DoxMed.com.  (And there's more in the works as I write this).
The other option (as I mentioned) is an altogether alternate mobile version of the website. The website we produced for the Gardener's Confidence Collection is driven by the Expression Engine CMS and serves up a different (than the desktop) mobile friendly version of the site.
Marketing on Mobile Friendly Websites
As the "mobile" screen rises and rises in usage it makes sense that it is evolving into the primary screen for marketers.
And now when we begin a new website design or re-design project we are changing our internal design process by addressing how it will look / work  almost before the desktop browser version.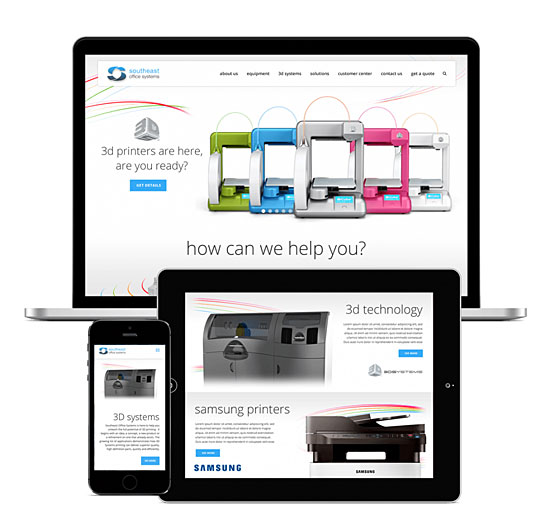 So…. are you reading this article post on a mobile device?  If so, hopefully it displays well and is indeed "mobile friendly".  If not, do let us know.
And… have you checked your websites and landing pages to make sure they are mobile friendly?