The Need.
The Boys & Girls Clubs of Metro Atlanta, a non-profit organization, needed a high-end informative brochure which would serve as the informative leave behind for top-level corporate donors. The Metro Atlanta B2B Print Communications brochure was the right solution.
The Solution.
The process begins with meetings with key client team members which led us to overall goals of the piece. Content outlines were established and photography from one of our recent shoots were chosen. A photo-story-centric approach was utilized to give future donors a taste of what their support provides for kids and teens in the metro area. A folder was used so that up-to-date inserts could be included each time the brochure was handed out.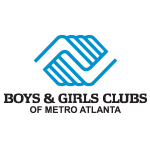 Going Interactive worked on strategic direction, concept, and design.