New Work: Explainer Video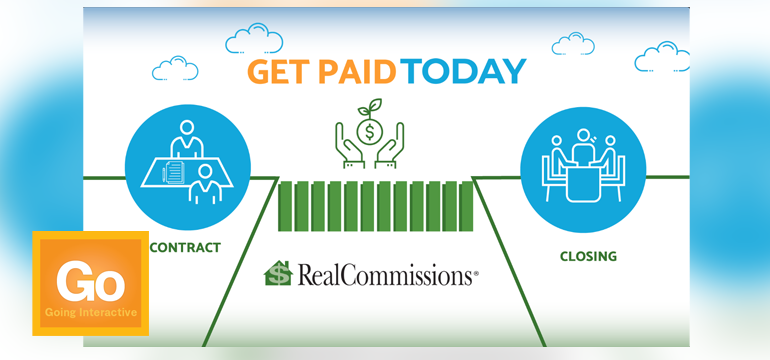 Producing a New Explainer Video
Explainer videos have become a required online tools for online marketing.
So much so that In the past few years it seems like thousands of cookie cutter "explainer" video businesses have popped up. I'm sure you get unsolicited spam emails every day promoting these groups. 😉
But we here in Metro Atlanta at Going Interactive have been producing custom animated explainer / marketing videos for over 10 years.
And we emphasize the word "custom"!
From script writing, to story boarding, to unique visual design, to top-quality animation and professional voice over, we've been on top of the game for years.
But we never take a cookie cutter approach and strive to create a unique video for each client.
We recently finished a new explainer video for RealCommissions.com.  Real Commissions provides commission advances on real estate agent's pending contracts.  It's a great service to help RE agents maintain cash flow and expenses between contracts and closings.
The video opens by describing the problem RE agents face in balancing their income, then presents Real Commissions as a solution, then explains how the process works, shows a few suggestions on how the advance could be used and wraps up by pointing out thousands of agents and brokers across the USA have utilized the service.
Here are a few select screens: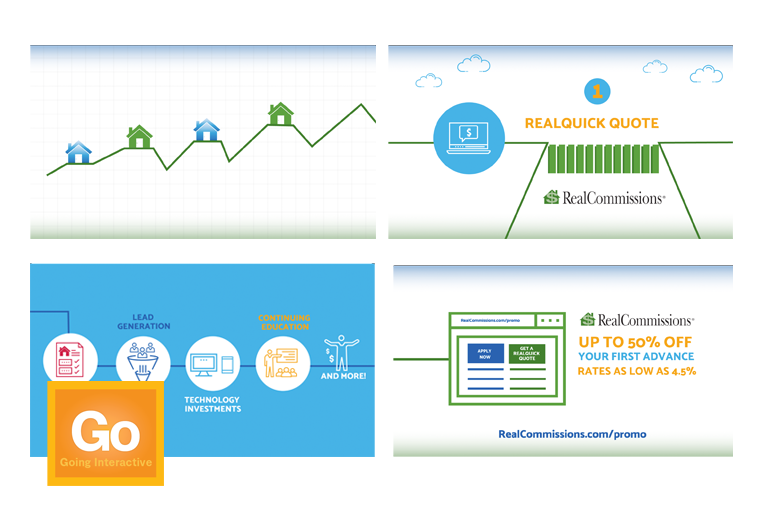 And here is the final result:
Here are a few links to other feature online marketing / explainer videos Going Interactive has produces: