Gamification! Digital Games for B2B Sales and Marketing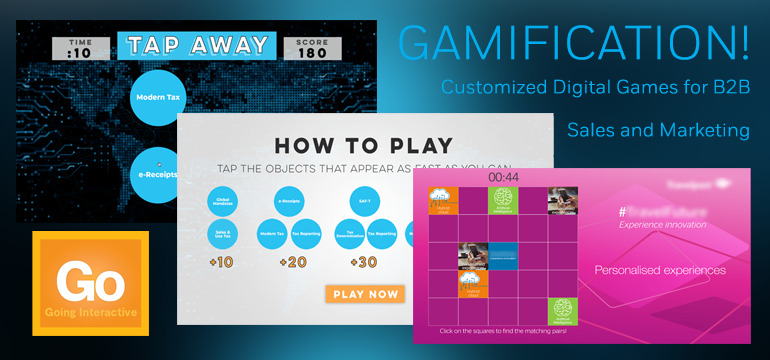 Get Gamified!
Gaming isn't just for kids.
Even grown-ups enjoy participating in a fun game activity now and then.
What if you could turn your brand, product or services into a digital game for your prospects and customers?
Wouldn't that be fun?  And potentially profitable!
Now you can…
Going Interactive's digital games for B2B sales and marketing are great tools to add to your campaign.
We take your products and services and create a fun and interactive gaming activity featuring them.
Imagine the Thrill
Instead of your prospects just passively watching a video or reading your brochure, you can appeal to the natural curiosity for fun most people have, and get them to play a fun digital game – a game that features YOUR products or services as the interface and game pieces.
As they spend a few minutes playing your B2B digital game they'll have direct interaction with your offerings.  Pointing, clicking and swiping through a variety of images, video and text.
Here are three popular examples of our customized digital games for B2B sales and marketing:
Memory Match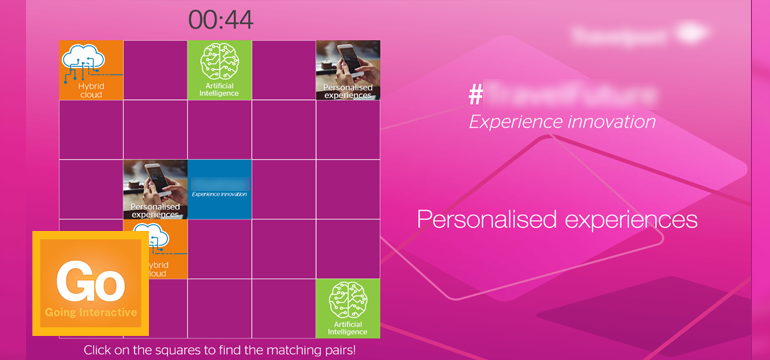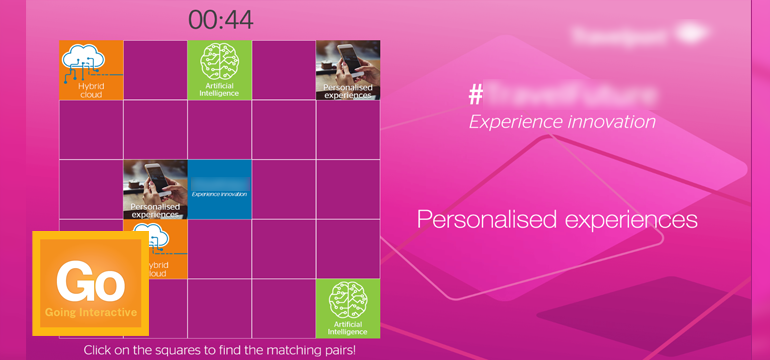 In this game, your client or customer plays against the clock to match your brand or product imagery in game tile pieces – as fast as they can.  They turn a tile over with a click, then turn over another tile, if they get a match the tiles stay turned over and a custom marketing message is displayed.  If a match is not made, the pieces turn back over. The player tries to "remember" the location of the matching pieces on the board as they play.
How great is that? They are subliminally trying to remember YOUR products as they play.
Tap Away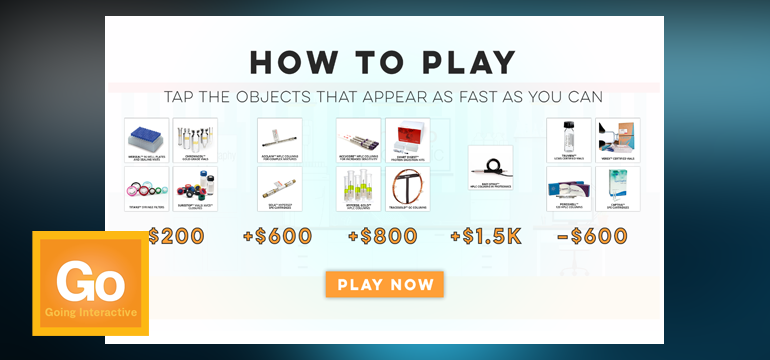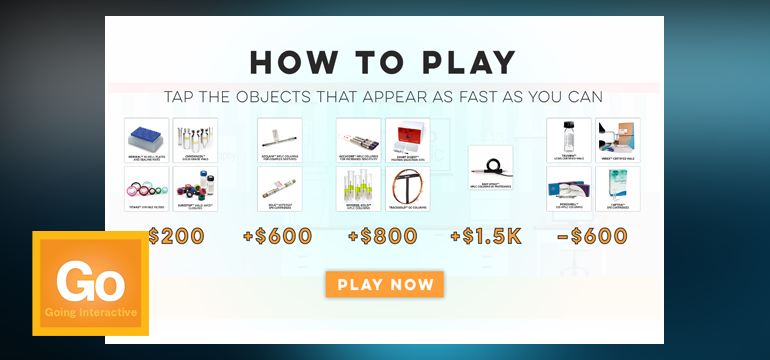 Inspired by the classic Whack-a-Mole game, this B2B oriented digital game has your customer "tap" images that appear randomly across the screen. Your products, services, and icons for example. If they tap the image before it disappears, they earn points, which add up as a timer counts down.  A negative or "bomb' style game piece (that subtracts from the score if tapped) also occasionally appears to help the player stay on his or her feet.
The Best Pairs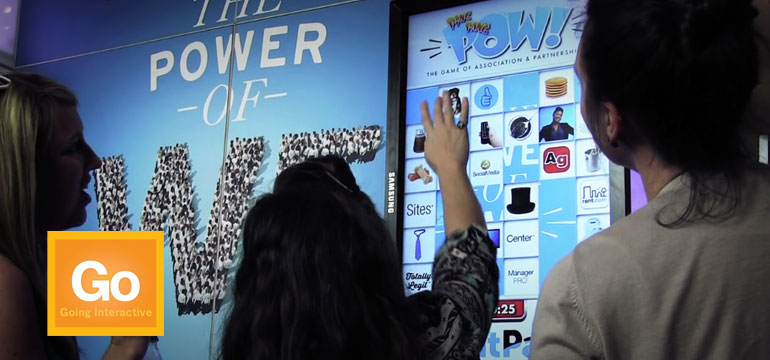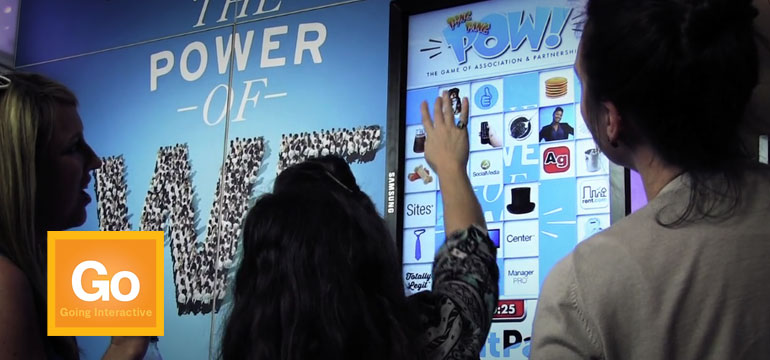 This digital B2B marketing and sales game displays all the game pieces on the screen right out of the gate.  Your customer player then attempts to make similar pair matches. Like for example, a hammer and a nail. But even better are matching pair images of your products or services. Like an image of your product with its logo. Or a product with and it's package.
The Leaderboard Factor
Remember back in the day how cool it was to get your name on the old Pac Man game or Galaxia final screen if you got a great score?
Well, we're happy to say we have brought that extra level of fun to our games as well.
The B2B digital sales games mentioned above is that also have a Leaderboard display.  So, your customer player can see if they rank in the Top 10 or 20 scores (for example).  This creates an extra level of encouragement for repeat plays as players often want to make it on the Leaderboard and will play more multiple times to try.
That means even MORE time engaging with your brand and products.
Gamification
What we're talking about overall is often referred to as "gamification".  It's a great way to shake up your sales and marketing by bringing some fun to your B2B campaigns.
Not to  mention Trade Shows! Our games work great in trade show booths as well.
See Demos and Learn More
We're happy to demo our customizable B2B digital sales and marketing games for you.
Also, if you have a specific idea for a game for your brand, let's talk! We can make it happen.