The Need.
The Apartment Guide is a national company that services the apartment rental industry. In addition to their consumer marketing presence, such as the popular ApartmentGuide.com, they also have a large B2B outreach division. Their B2B communications target apartment community owners across the country. By far the largest industry event they participate in every year is the National Apartment Association's annual conference and convention. In 2012 the event was held at the Boston Convention Center. Going Interactive was brought on board to produce the audiovisual on-screen digital media sales and marketing presentation element for their large tradeshow floor booth, as well as, for their sponsored video space on the convention center's gigantic digital entry billboard. We had previously worked on a variety of individual promotional videos and interactive pieces for them during the year, but we were asked to combine all of those components, along with a demonstration of the brand new Apartment Guide iPhone App, into one concise interactive audiovisual experience that would fit under their primary "Think Big" 2012 marketing campaign. Being in a trade show environment our final piece needed to be engaging enough to pull in booth traffic and support on floor Apartment Guide sales support staff.Our primary objective was to combine Apartment Guide's various promotional videos into a single compelling interactive audiovisual tradeshow experience.
The Solution.
After meetings with Apartment Guide's creative services staff (who designed the physical layout and feel of their tradeshow booth) we came up with the idea to utilize oversized touchscreen monitors. We wanted booth attendees to come up and actually touch and interact with the monitors and the content, but the caveat was that we would rotate them vertically and have them mounted in giant iPhone looking façades. This would play perfectly into AG's ongoing "Think Big" campaign, AND it would be the perfect visual setting for the new AG App demo we would produce as part of the experience. Next we focused on how to create the overall touchscreen audiovisual program. We created a wire frame diagram of how the giant "iPhone" home screen would work – the menu screen and the "App"icons would launch the various sections of the program.
The sections included: A Video section that would then branch off into the collection of already produced videos, an interactive touchscreen "Think Big" matching game (that we had earlier produced), a live feed of ApartmentGuide.com, a live feed of Rent.com (Apartment Guide's latest acquisition), an overview of a new AG B2B service, the new AG iPhone App demonstration (with audio narration and click-through animation).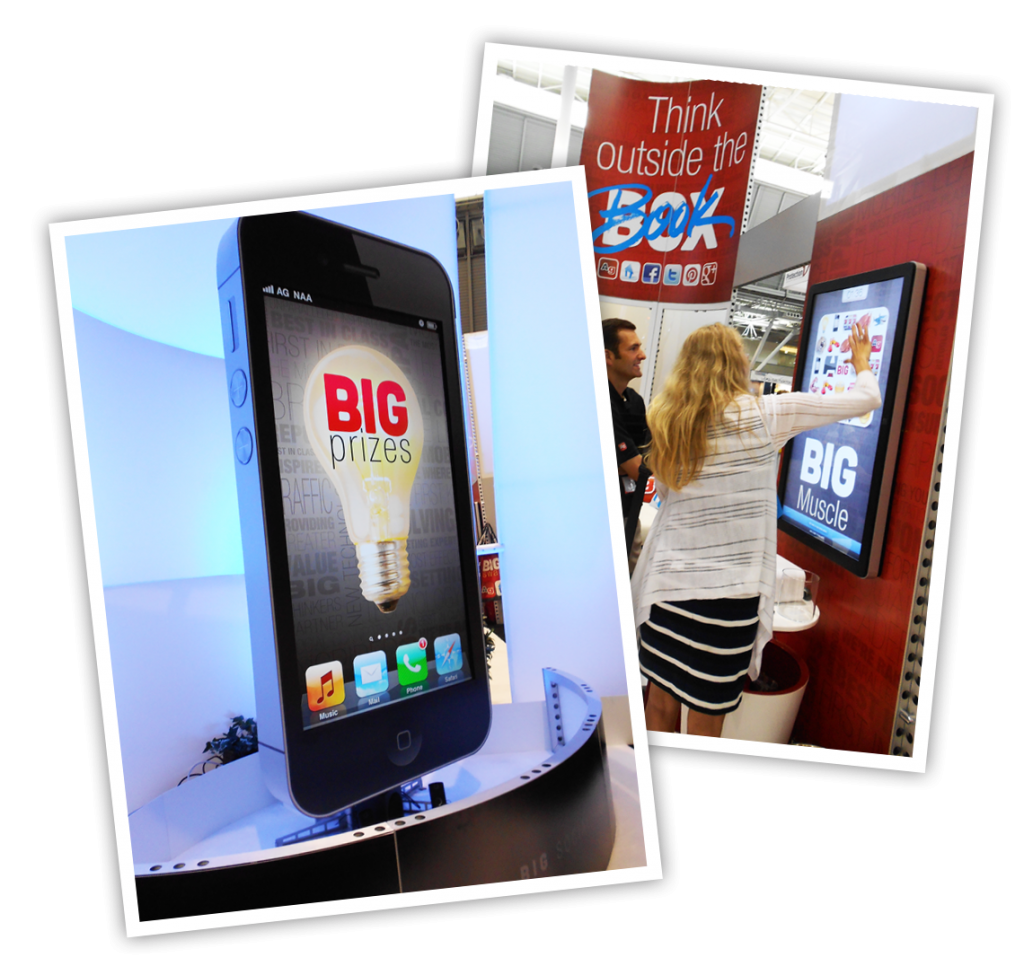 Details:
• Enormous amount of "sticky" booth traffic
• Over 506 pageviews of the Video Overview was seen during the hours the tradeshow floor was open
• The average time per screen was 3:04 which meant visitors where watching, playing, clicking all the way through
• iPad ready for future sales efforts
Awards:
IABC – Silver Flame Award 2012 for Audiovisual Communication
IABC – Silver Flame Award 2012 for Creative Communication
A variety of technology was used to get visitors of the trade show booth to interact and learn throughout the entire experience.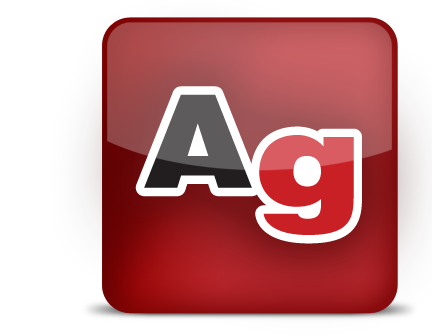 Going Interactive worked on strategic direction, usability, concept, design, development, video, animation, game creation and overall technology requirements.
Average Minutes Spent Per Screen.