Promoting Your Products with Gamification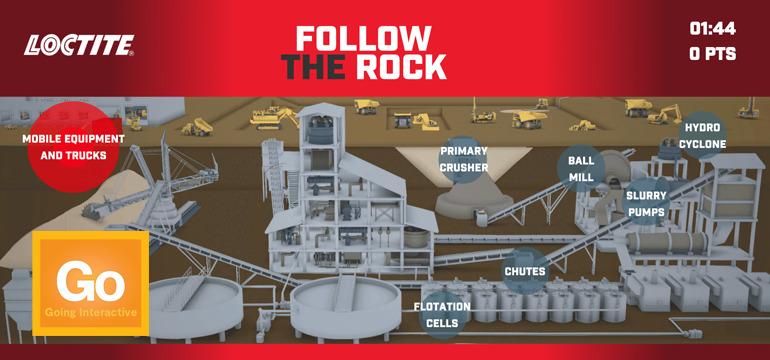 A New Digital "Trivia" Game for Your Trade Show Booth
Check out our latest touchscreen game for B2B trade show marketing.
In this game, our client is promoting a series of products for the mining / quarry industry.
The game is essentially a digital trivia style game where the player moves through the steps of a quarry mining process to identify the right product to use in each section.
There are four choices for each question, if the player answers correctly on the first attempt they get 400 points. If they answer correctly on the 2nd attempt they get 300 points, 200 for 3rd attempt, and 100 for final attempt.
A timer counts down giving the player 2 minutes to complete the challenge.
At the end of the game they can then click to see if they made the Leader Board.
Perfect for Touchscreen
This game is produced in HD size with animations, transitions, and sound effects. Making it a great display on a touchscreen monitor in a trade show booth.  Both eye catching and entertaining!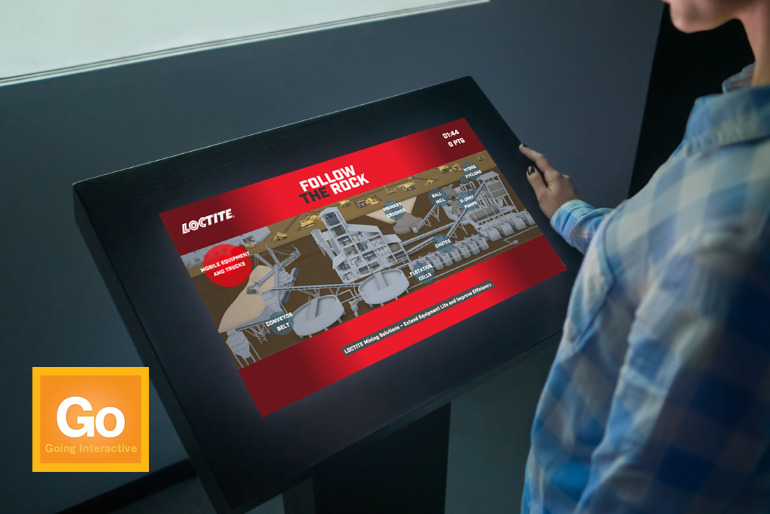 A Great Lead Collection Tool
Before players can play they have to enter their name, company and email address. This allows us to post them to the Leaderboard (if they make it).  AND it provides you with a great contact list of people who attended your booth and played the game.
Customized for Your Brand and Products
This game engine can be customized for your unique brand and products. That includes the background, the colors, the questions… pretty much everything. The sky's the limit!
We would be happy to show you a live demo of the game.
Reach out today … we're happy to have a conversation on how we can customize it for you.
Here's more examples of our trade show gamification work and available games.