New 3D Product Videos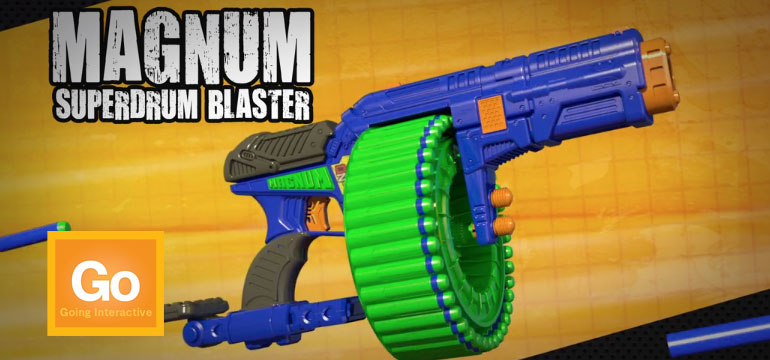 We just wrapped production on two new 3D product videos for the Dart Zone Cover Ops foam dart blaster line.
These videos will be used to promote the new Magnum Superdrum Blaster and the Enforcer Blaster online, in trade-shows, and in direct sales and marketing.
Our production process started with reviewing sample demo videos the client provided (we weren't able to yet get physical examples to play with as the product was still in shipment).
Then we created a storyboard of our proposed sequencing for the client to sign-off on.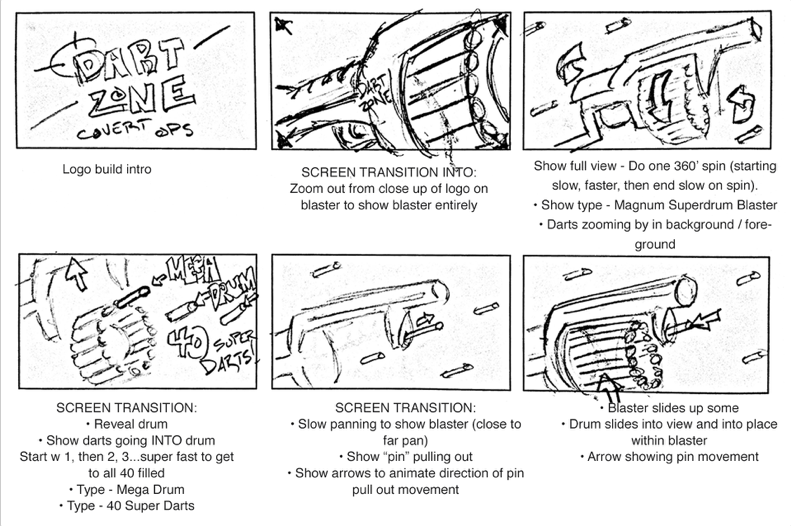 After a few revisions we were ready to begin the 3D animation process.  Here's a sample screen of the work in progress.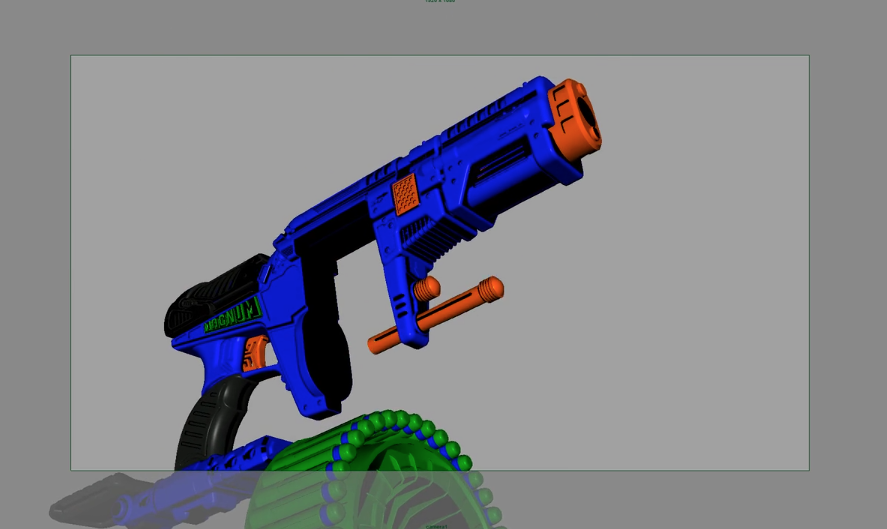 After completing rigging, lighting, animation and rendering of each scene we went into post production to add the overlay text, music, SFX, and background.  Here's the finished version of the Magnum:
To see more of our 3D video work check out this landing page.