Award Winning Website (x 6)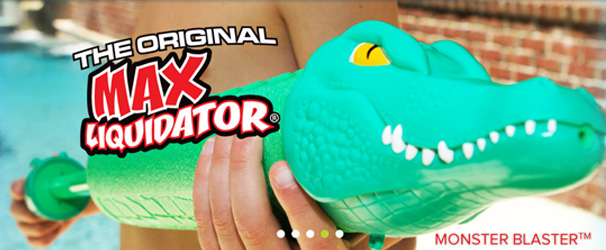 Winning an award for a website is cool! Winning 6 awards for a website is really cool!
We've  had the privilege of working with Prime Time Toys on all of their on-going digital marketing initiatives, as well as, the responsibility of full strategy, design and development of www.primetimetoys.com. Through extensive target audience research and focused strategy, we've crafted yearly digital marketing plans which have proven successful in continuously growing the company's brand and product equity online. Since the site launch in Spring 2012, we've garnered 6 different awards to date for the efforts:
2013 AMA AMY Award – Web & Interactive Marketing / Brand Awareness

2012 IABC Golden Flame Award – Interactive Media Design

2012 IABC Silver Flame Award – Digital Communications
2012 Bronze Atlanta Addy Award
2012 Communicator Award
2012 Davey Award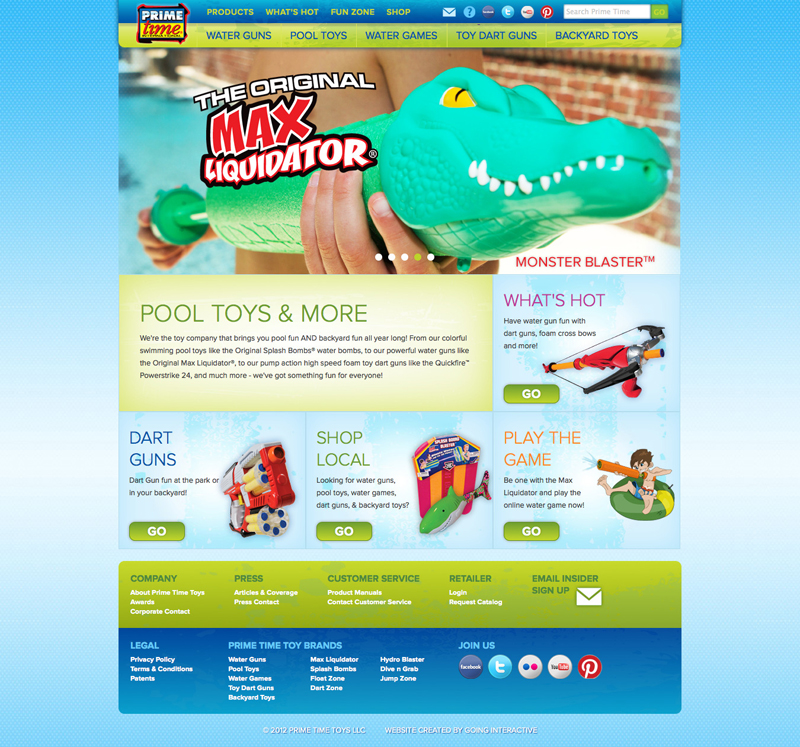 Everything has been and continues to be planned out. From the beginning, we focused on setting and reaching specific goals for the following digital campaign elements: SEO (Search Engine Optimization) getting Prime Time Toys from barely being found to within the top few pages, Social Media (from zero to thousands of fans), Contests and Giveaways (using Social outreach like Facebook, Twitter, Pinterest, etc.), targeted Email campaigns and Email promotions (monthly to both B2B and B2C), online Video creation and deployment (Both on-site product showcase videos and YouTube channels), to user friendly usability (finding content quickly and easily, rating & reviews), to thoughtful design (unique and creative visual design), to full development (customized CMS, store finder, product galleries). We have been both growing the parent company online, as well as their individual brands into recognizable and powerful products for both Moms and Kids alike.
 More On Going Interactive:
Going Interactive is a full service creative and marketing agency who specializes in all things digital. Located outside Atlanta, GA – we create compelling content which pushes users to engage and interact with websites, presentations, videos, ad campaigns, apps and more. Whether you are looking for Atlanta web design, or your somewhere else in the nation, we can help you get noticed.