Atlanta Marketer of the Year Award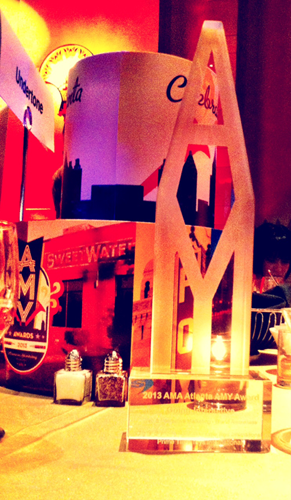 We were honored to receive an "Atlanta Marketer of the Year Award"  (aka AMY Award) in the Web & Interactive Marketing – Lead Generation/Ecommerce category.
The AMY Awards are held each Spring by the Atlanta chapter of the American Marketing Association.
Our winning work this year was our digital branding campaign for Prime Time Toys International. The campaign involved developing a new online brand experience for Prime Time, the producer or popular pool toys and foam dart guns.  Elements included a new consumer oriented website, SEO, SEM and an ongoing Social Media Campaign.
Thanks to the AMA for putting on such a great competition and a fantastic Awards Show at Atlanta's Fox Theater.