Future Foundation Atlanta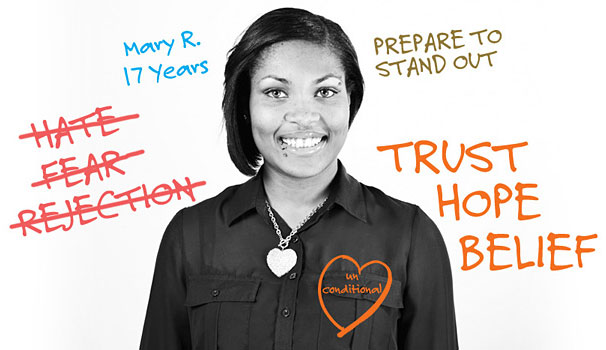 We had the opportunity again to work with our friends at the Future Foundation in Atlanta on helping create their new site. 
Going Interactive worked along side the Future Foundation in bringing their new vision creatively and strategically online. We had a studio full of kids, parents, community leaders, and FF team members at our studio for a photo shoot. We utilized the real people throughout the site which made a stronger impact. We added a video which highlights the current issues and programs that FF offers to the community. Check out Future Foundation's website.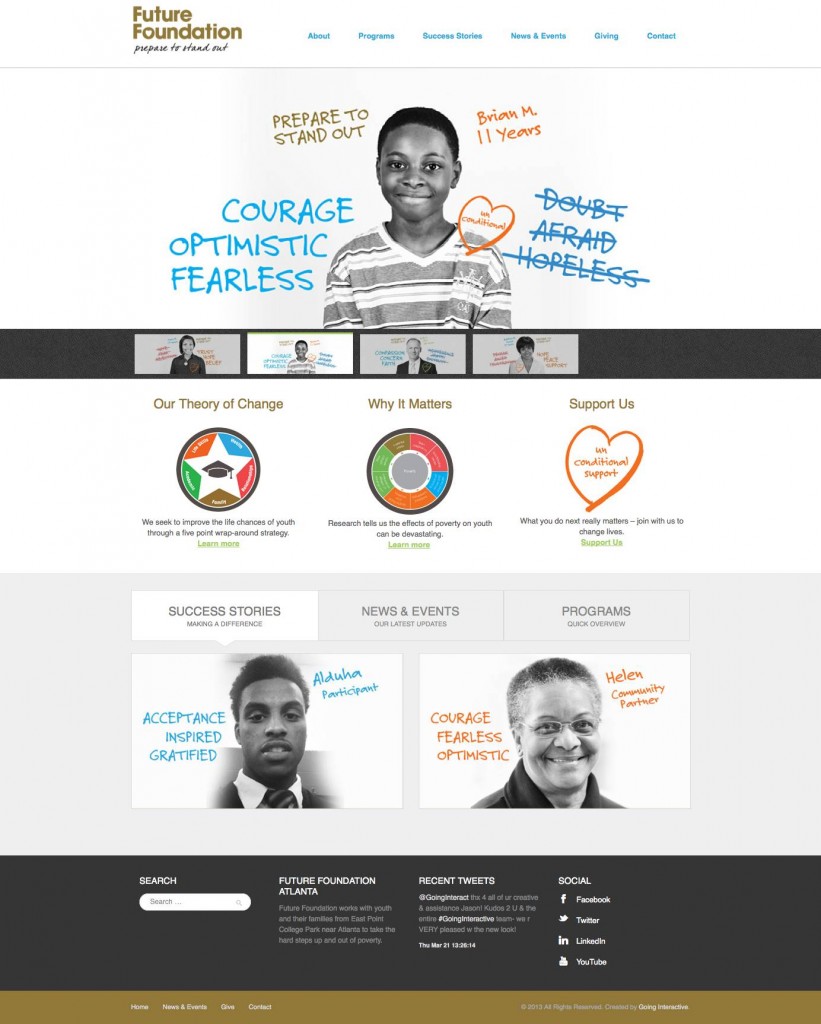 More about Future Foundation Inc.
Our mission is to level the playing field for youth in metro Atlanta by providing quality education, health, and life skills programs. We call ourselves the Future Foundation because we encourage kids to dream about, invest in, and prepare for their futures. We prepare students and parents to have the self-confidence to envision a better life, and stand out from the cycle of negativity and hopelessness, and affect change in their lives and communities. Whether it's tutoring, college prep, guidance toward healthy choices, or providing a safe space to make those choices, our programs help our students draw on their resilience and thrive in the face of their challenges. We offer programs to help parents build stronger families, and encourage community members to invest in our youths' future. In this way, we build a foundation for a better future for all of us.