Digital Touchscreen Game in Action at Trade Show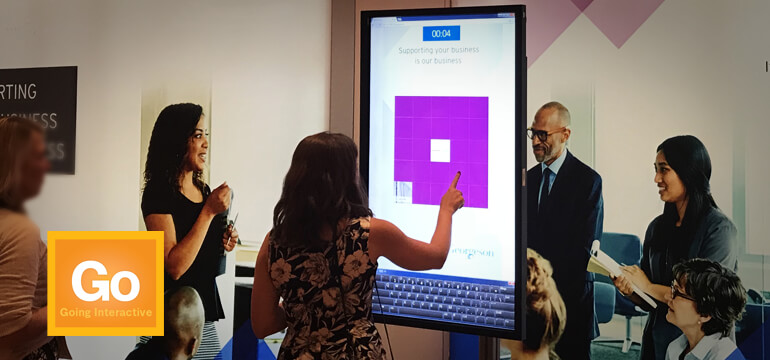 Want a great way to get people to stop IN your trade show booth when they're walking by?
Going Interactive's digital touchscreen trade show games are just the ticket.
Our games aren't just any "generic" run of the mill games, they are games that are specially customized for you. Customized so you can cross promote a variety of your products, services or partners.
Here's a shot a client shared of one in action recently. In this game the player matches like "cards" that turnover when clicked. When a match is made a corresponding phrase is displayed to promote that unique product. The player tries to match all the cards as fast as they can.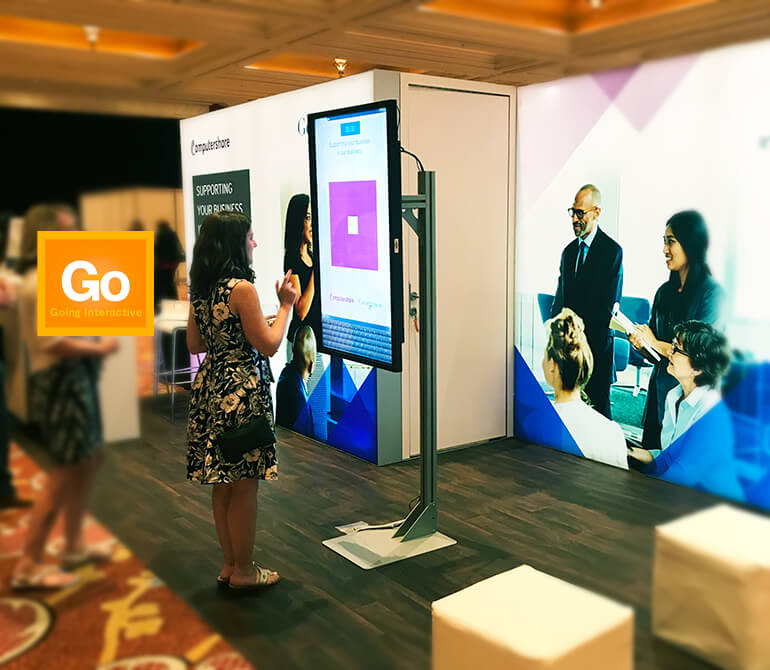 This digital touchscreen trade show game also took advantage of our digital leaderboard – which displays the names and game play completion times of the Top Players.  This way a sense of competition is generated that ultimately leads to MORE people wanting to play the game – and interact with your brand.
What about lead capture at the booth?
No problem!  The game also has a sign-up page – which allows you to capture the names and email address of everyone who plays.  You can get notifications in real time, and / or we can send you a final sign up list spreadsheet when the show wraps up.
Other options include the ability to have 3 levels of winners based on the time players complete the game – Silver, Gold, Platinum for example.  Some clients have used this option and given out great swag for "Platinum" winners.
Got an idea for a trade show game to promote your brand, product or service?   Or NEED a great idea?
We can create something custom based on your ideas, and we have a variety of existing options that can be customized for you.
Contact us today to learn more about our digital touchscreen games for trade shows and special events.