Custom PowerPoint Makeover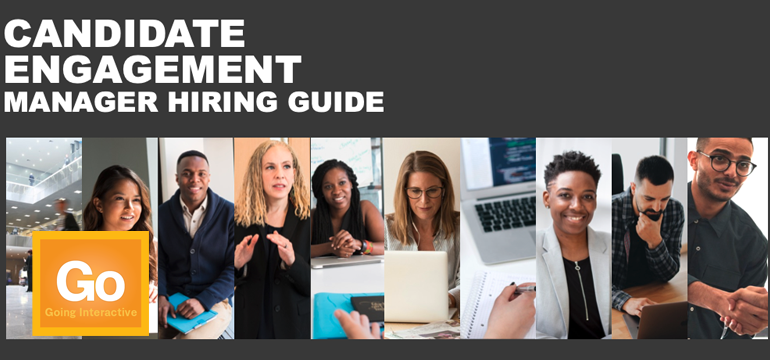 Redesigning PowerPoint Presentations for Corporate Communications
We at Going Interactive have a long history of producing custom PowerPoint presentations for companies across a variety of industries.
These include marketing presentations, sales presentations, corporate communications presentations – to name a few different types.
Recently we were called on again to produce a PowerPoint "makeover" for a global corporate client's HR department.
The difference between a PPT makeover and a standard custom PPT presentation is usually the makeover's content is already finalized by the client and ready to go. Where in a "from scratch" custom PPT project we help craft the content of the deck.
We've done many PowerPoint makeovers throughout the years so we knew just what to do.
Our client came to us with an internally produced PPT deck about company new employee hiring procedures and asked us to visually improve it.  It was to be distributed to their region offices around the globe.
Our first step is to put on our graphic designer hats and come up with a handful of new visual approaches to the first few slides. This usually includes new approaches to layout, photos, type sizes and colors and graphics sizes, colors and placement.
We then present those to the client. They typically gravitate towards one or two which we refine further if needed.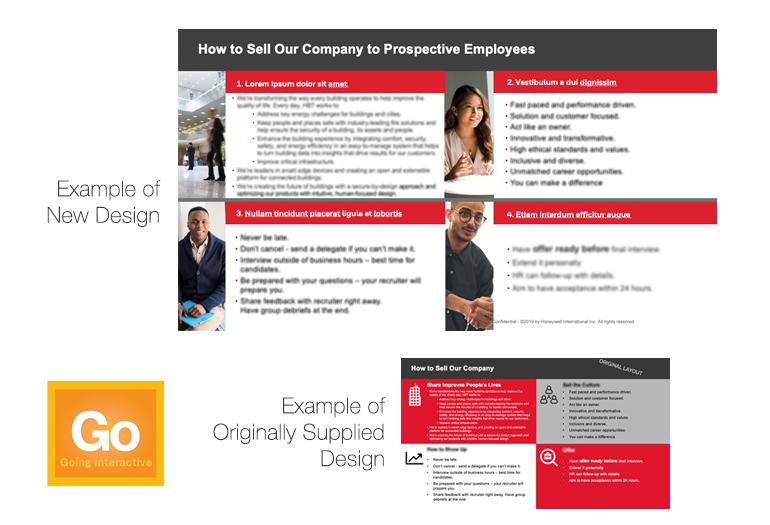 Once the new visual approach is signed off on we get to work applying the new approach to the rest of the presentation's slides.
If new stock photos or graphics are needed we'll acquire those at this time as well as custom create them if needed.
When all is said and done we hand over the final refreshed PPT presentation to the client.
A PowerPoint makeover can be a great option if you have mastered your presentation's content but need a professional visual approach to it.
Need a PowerPoint makeover for your company's marketing or internal communications presentation? Contact us today for help.
To see a demo reel of some of our custom PowerPoint work click here.