Cool Video for Cool Booth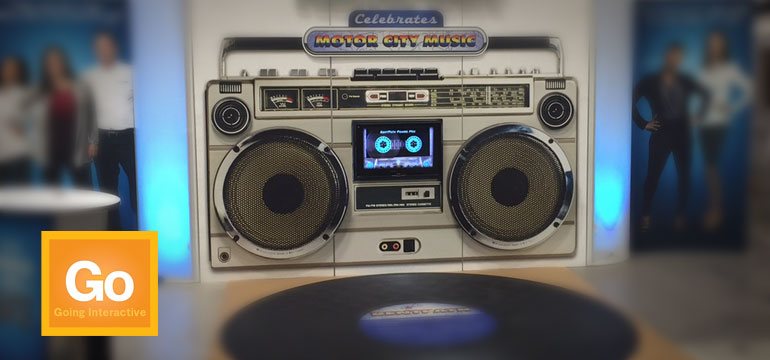 Cool Video for Super Cool Booth
Here's a snippet of a cool little looping video we produced for the center screen of a VERY cool trade show booth for a client.
This particular show was in Detroit and had a music theme.  So what would be more perfect than a giant boombox?!
We mixed the cassette animation loop with live footage of a hip-hop dance troupe we filmed earlier in the year for another one of the client's events.
The result was an awesome HD video centerpiece to already cool booth structure.
Need a cool video, animation or interactive game for your trade show booth?