We Can Help You Give a Great Presentation
We are an Atlanta based creative digital agency that has specialized in presentation design and custom powerpoint services since 1999. We provide custom digital solutions for sales presentations, meetings, marketing and more.
PowerPoint Presentations
Keynote & Prezi Presentations
Trade Show Booth Loops
Videos & Animation
Interactive Games
Custom PowerPoint Presentations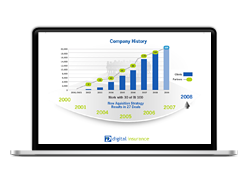 We are experts at creating, designing and producing custom PowerPoint presentations for sales, marketing and training programs. From brand standard template designs, to content consultation and editing, to custom graphics, charts, graphs or custom animation sequences – we'll make your next presentation something you can be confident and proud of.
Trade Show & Interactive Presentations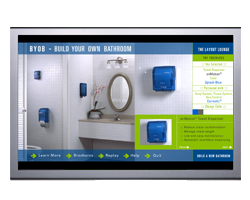 Not all presentations are given in the first person. Sometimes your audience is a single viewer exploring a presentation you've created in advance without you. They might be at their desk, on a airplane, or even in a large setting like a trade show booth. Each of these different scenarios call for a unique presentation approach to get maximum benefits. We have the experience and expertise to help ensure your interactive presentation engages viewer and communicates your message clearly – getting the results you need.
iPad & Tablet Presentations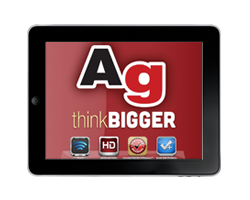 More and more sales and marketing professionals are using iPads and tablets to give presentations. iPads, being lightweight, portable and easy-to-use are often taking the place of laptops for traveling presenters. They are great for one-on-one presentations, as well as, very effective when hooked up to a larger display or projector system. There's definitely some differences (aesthetic and technical) when Presenting on an iPad vs. traditional PowerPoint, and Going Interactive can help you make sure you're armed with the best possible iPad presentation experience.
Video & Motion Graphics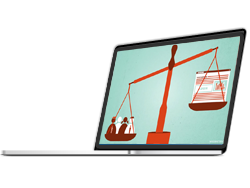 Looking for a creative way to sell a service or product? A video feature can be a valuable addition to an important presentation. It might serve as a kick-off intro sizzle reel, be an overview of a company's history, highlight the attributes of a new product or service, or maybe be a testimonial collage of employees or customers. In any case, its an element that can help your presentation be even more memorable to your audience.
Expert PowerPoint & Presentation Design
We help companies create buzz, generate leads, communicate ideas, advance sales and engage customers. From campaign specific sales presentations, to theme related corporate retreats and large meetings, to custom branded company Power Point templates and everything in between, we make every project the best it can be.
We are strategists and designers and are able to clearly understand your business and design objectives in making presentations that are effective, engaging, and right on target.
We're happy to discuss any size project you may have. Contact us today.
What Our Clients Say
Our PR manager reviewed the video this morning and thought it was excellent, so clear and simple. He asked who was the narrator because he felt the tone was just right. Kudos to you!
Christie
Creative Marketing Director
"People really enjoyed it and it got a lot of attention."
Sonal
Senior Manager, Corporate Events
"OMG!  LOVE IT!!!!!!!!!!"
I just previewed the video... It is AWESOME!!!! You have met my expectations and I am just thrilled with it. Thank you soooo much. I can't wait to show it to our company at the big trade show event. On behalf of Marketing, we sincerely appreciate all the hard work and extra effort put into this. Thank you again.
Kate
Marketing Communications Manager
Despite the long road, everything is perfect. You guys have the patience of saint and skills to match.
So excited about the project ... thank you again for such a helpful and strategic call yesterday. Can't tell you how much we appreciate everything.
Get a
FREE Quote
on your Project today: