3D Promo Video Production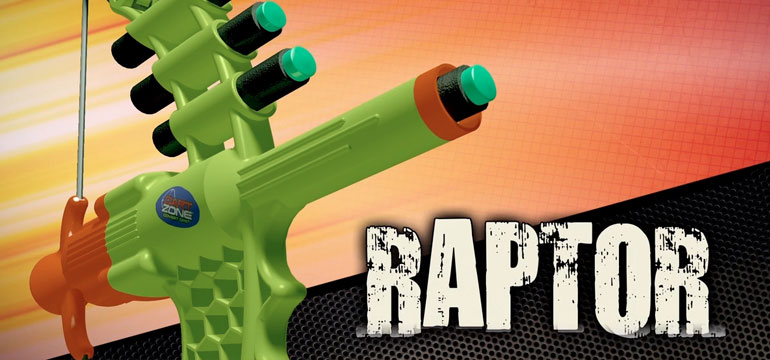 3D Promo Video Production
Going Interactive recently wrapped production on an animated 3D promotional animated video for Prime Time Toys' "Raptor" Dart Bow toy here in our Metro Atlanta studio.
It's a cool little mini dart bow that shoots "Super Darts" up to 70 feet and is part of their new "Dart Zone Covert Ops" branding.
We always have fun working on projects for Prime Time because we they ship us sets of the real toys that we get to play with in the studio.
The video will be used to market the new toy on the brand's YouTube channel, the dedicated Dart Zone Covert Ops website and in other media outlets (social and traditional).
This project involved storyboarding, 3D animation, visual design and motion graphics animation and took approximately one month to complete.
To get started on the project the client supplied us with the raw product CAD images and we converted them to usable 3D files. During that process we also created a storyboard for the video – utilizing a physical demo of the product to photograph the particular moves and spins we wanted to achieve.  After revisions and approval on the storyboard we commenced 3D animation.  Once the base 3D animation was finished and approved we brought it into After Effects for the motion graphics animation of the features type, logo splashes, background and sound effects.
Here are some visual highlight elements of the process of our 3D promo video production:
And finally, the finished result video:
While we have produced 2D motion graphics and "real" video product pieces in the past for Prime Time toy products and were excited to produce our first animated 3D promo for them. Both the client and us are pleased with the results and we've already started working on another 3D promo video production for a new foam dart blaster.
To find out how we can help you with a 3D promo video production for your product Contact Us today.