How to Win "Best Booth" at Your Convention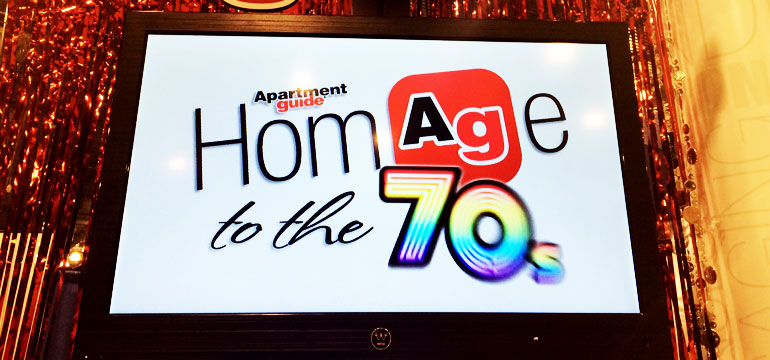 How to Win "Best Booth" at Your Convention
Want to know how to win "Best Booth" at the trade show you're exhibiting at?  Be creative!
Be creative and have a great execution of your creative ideas – to be more exact.
Our client AG is a great does an outstanding job of this. They constantly win Best Booth at national and regional trade shows around the country through their strategic execution of creative themes, great activities and great booth design.
A great example is the AG booth at the 2014 Detroit Apartment Association show.  To compliment the overall retro theme of the convention, they went with a 70s disco theme this time called "Homage to the 70s".  The booth featured disco music, disco balls, 70s-ish furniture, a "disco" light dance floor carpet and a digital motion graphics video with 70's theme.
We were brought on board to create the digital animation for the booth. This piece featured an animated logo build of the booth theme and then transitioned into an overview of AG's product offerings.