Kate's Club Chooses Going Interactive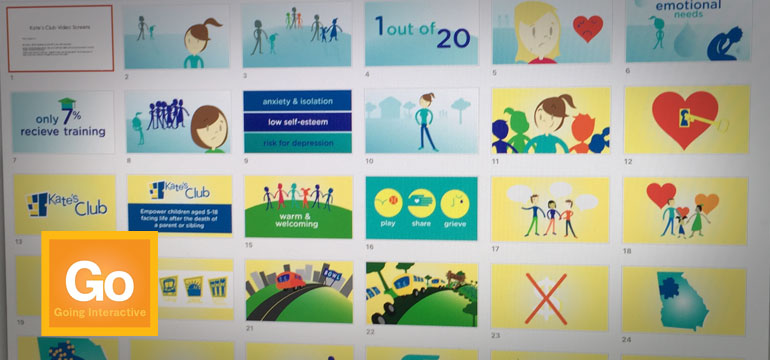 Atlanta Nonprofit Kate's Club chooses Going Interactive
We're pleased that Atlanta based nonprofit group Kate's Club chose Going Interactive to produce their new animated overview video.
The mission of Kate's Club is to empower children and teens facing life after the death of a parent or sibling.
As we've done before for local nonprofits like Future Foundation and BGCMA we're underway in creating a memorable video that tells the story of Kate's Club.
The debut of the video will at the upcoming Kate's Club Gala on May 21, 2016.
Check our News section in June and we'll post the final result.