Going launches the all new BGCMA.org website
The Boys & Girls Clubs of Metro Atlanta needed to refresh their online presence, both visually and technically. Their old site had been around for years and was a burden to keep up. It did not work across different devices and browsers either. There were virtually no decent search results or enough traffic to proper content. The pages that were coming up via search results were not written well or maintained. The corporate office also wanted to give the individual Clubs the ability to login and update their own news through a user friendly CMS. Going worked with BGCMA from the beginning in helping to decipher what visitors, Club members, potential families and donors expected to see once they got to the site.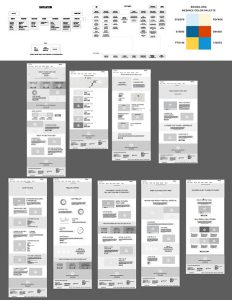 Through an a lengthy strategic exploration stage, Going interviewed various audience members, researched competitor sites, and did a full SEO analysis on the old site. A whole new approach including a responsive website was created. The site not only received a complete redo content wise, but also provides current modern browsing methods and a user experiences that works across platform (mobile, tablet, desktop.)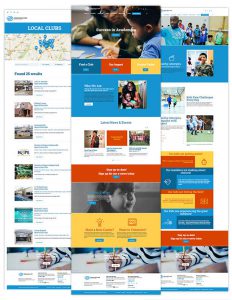 Creative photography was shot, new colors and fonts were chosen and the final design helps simplify exactly what BGCMA does across the state of Georgia. With over 25 Clubs, the site had lots of unique content which needed to be easy to find. The Find a Club map was developed to help parents find the best location along with multiple donation and volunteer paths set up for both corporate and individuals who truly care about their communities. Going also offered two days of Tier 1 and Tier 2 level training which was done onsite and allowed all of the corporate staff, as well as the Club directors to gain greater knowledge regarding on-going CMS website updates.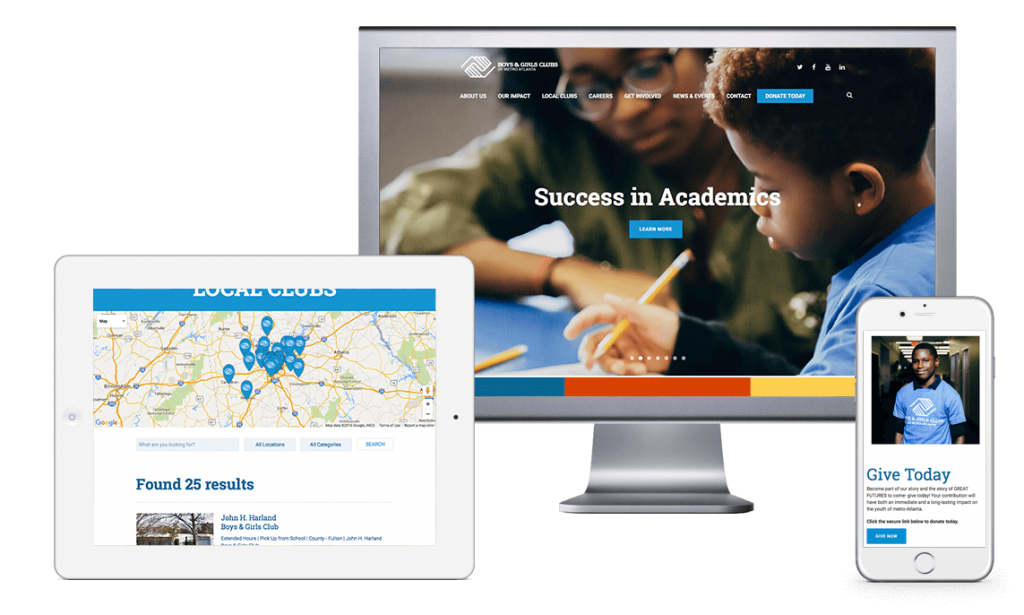 Going was thrilled to be able to work with such a worthy nonprofit like the Boys & Girls Clubs of Metro Atlanta again.  Take a look at the live site and while you are there, click the Donate button and help BGCMA give kids even more opportunities to succeed in life.
To learn more about how Going Interactive can help you with your digital marketing and online presence, contact us today.