Winner of Two 23rd Annual Communicator Awards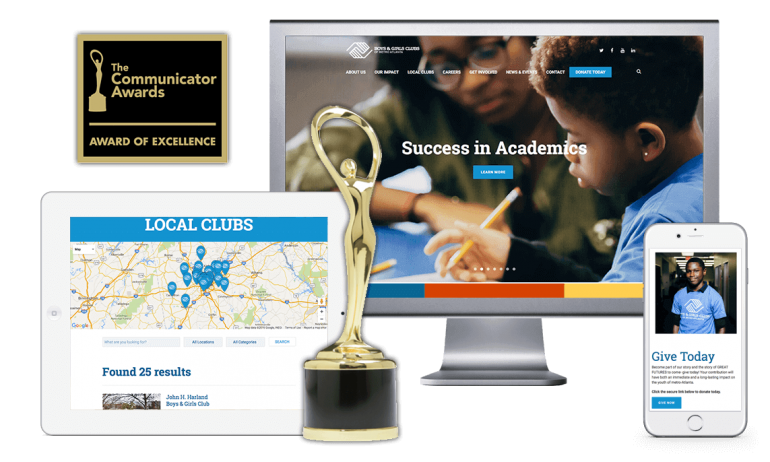 Atlanta, GA, May 23, 2017
Going Interactive – a creative agency – has been honored with two new 2017 Communicator Awards. The Boys & Girls Clubs of Metro Atlanta website was awarded a Gold – Award of Excellence, and the online video "Everything Matters" was awarded a Silver – Award of Distinction. The 23rd Annual Communicator Awards honors national projects that exceed industry standards in quality and achievement.
"We are excited and honored by the recognition of our strategy, creativity and hard work," said Jason Davenport, Principal and Creative Director for Going Interactive. "As digital communications evolve, we continue to focus on making a personal impact with the target audience and providing our clients with creative ways to tell their own story."
The Communicator Awards are judged and overseen by the Academy of Interactive and Visual Arts (AIVA), a 600+ member organization of leading professionals from various disciplines of the visual arts dedicated to embracing progress and the evolving nature of traditional and interactive media.
With over 6,000 entries received from across the US and around the world, the Communicator Awards is the largest and most competitive awards program honoring creative excellence for communications professionals.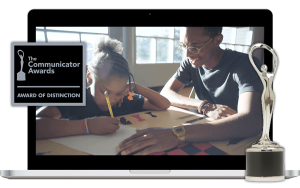 "We are both excited and amazed by the quality of work received for the 23rd Annual Communicator Awards. This year's class of entries is a true reflection of the progressive and innovative nature of marketing and communications," noted Linda Day, executive director of the Academy of Interactive and Visual Arts.
A full list of awards won by the Going Interactive can be seen on their website at: Going Interactive Awards

Interested in learning how Going Interactive can help with digital marketing? Contact hello@goinginteractive.com.
About the Communicator Awards
Founded over two decades ago, The Communicator Awards is an annual competition honoring the best in advertising, corporate communications, public relations and identity work for print, video, interactive and audio. The 2017 Communicator Awards received over 6000 entries from ad agencies, interactive agencies, production firms, in-house creative professionals, graphic designers, design firms, and public relations firms. Visit www.communicatorawards.com to view the full winners list.
About Going Interactive
Going Interactive is a creative digital agency founded in 1999 focusing on branding, strategy, design, responsive websites, trade shows, presentations, motion graphics, online video, apps, search, social and digital marketing. Located just outside Atlanta, GA in historic Roswell . Learn more at www.goinginteractive.com.
Contact:
Going Interactive
770-643-3014
Email