New Work: BGCMA "Career Bound" Video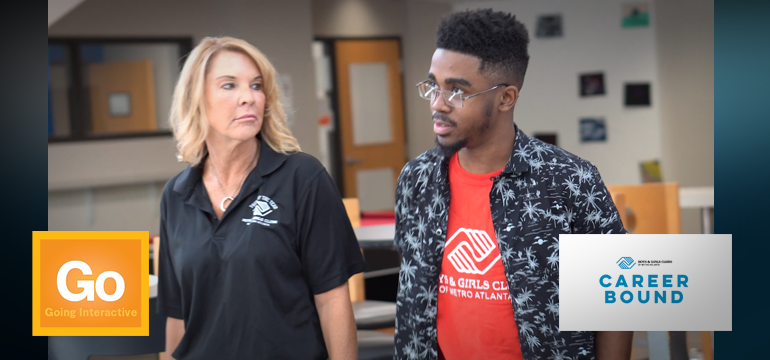 Our Latest Non-Profit Fundraising Video Production
Going Interactive is proud to of been a part of the 2019 Boys and Girls Clubs of Metro Atlanta's "Youth of the Year" Event. It is the largest fund raising event of the year for the non-profit Boys and Girls Clubs of Metro Atlanta.
This year we produced the "Career Bound" feature video shown at the event in November at the Delta Flight Museum.
The purpose of the video was to promote the outstanding results that BGCMA's "Career Bound" program achieves with youth in the Metro Atlanta area, and to subsequently generate financial support for the program.
Our work involved filming on location at the Warren BGCMA club in Atlanta. There we we interviewed and filmed former club kid Dalyn (one of the shining success stories of the Career Bound Program) and Virginia Lawley, Director of the Career Bound Program. Footage was edited into a compelling final 3 minute video.
Here's a clip of the the video being shown at the event:
And here's the final video production:
BGCMA reported the Youth of the Year 2019 was a tremendous fund raising success.
We're thrilled to have played a small part in the success!