Gardening with Confidence
Just launched a new website for our friends at Gardener's Confidence!
Gardener's Confidence and Going Interactive go way back…well back to the mid 2000's that is. GCC originally hired GI to design, create and produce their site in 2005 which not only one numerous awards but also lasted up until 2013!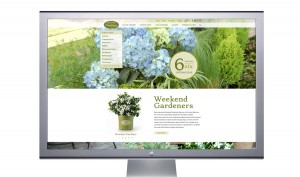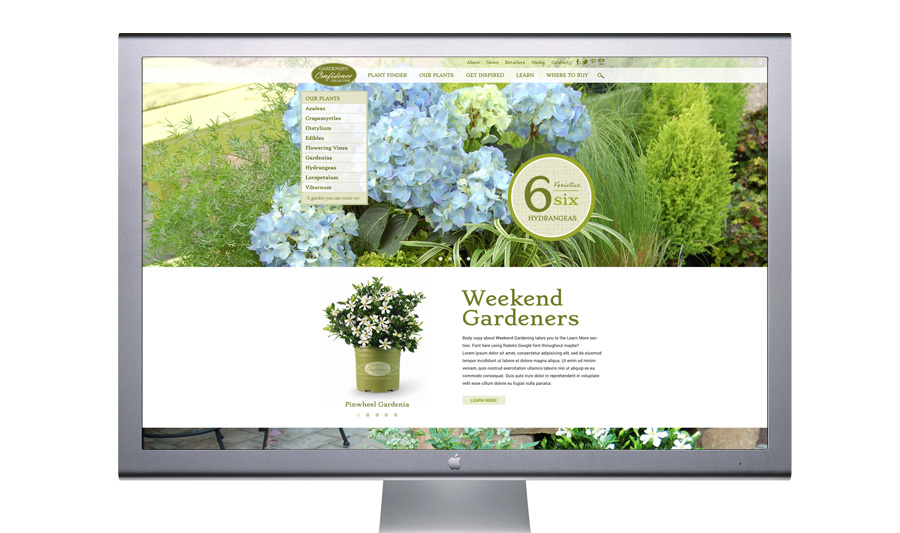 As technology and devices change, so did the need for a new website and larger online presence. GI was brought on to completely re-invent the GCC online brand, create an engaging online strategy for the new website, social channels, and overall digital marketing plan. GI spent lots of time looking through competitor sites, analyzing data from the past and looking understanding what generates excitement for the target audience. After a strategy plan was developed, various IA (Information Architecture) documents were created which lead us to the usability of the site and content flow. Big changes were made on plant groupings and naming conventions which make the site easier for visitors to find what they are looking for. Stylistic and clean design using the latest html5 technology, is SEO optimized and works across browsers. Check it out at www.gardenersconfidence.com
Some of the must-have's where a detailed store locator so the user can easily find the products in their zip code. A calendar of events, ask a gardener section, news, find a designer section, as well as in-depth details and photos of each amazing plant GCC offers. The site works on desktops, laptops, tablets and has a specific mobile safe version. Various giveaways, contests and continual social outreach has been pushed weekly on Twitter, Facebook, Pinterest and YouTube.
See more and learn more about what we did.