Marketing Communications Video Shoot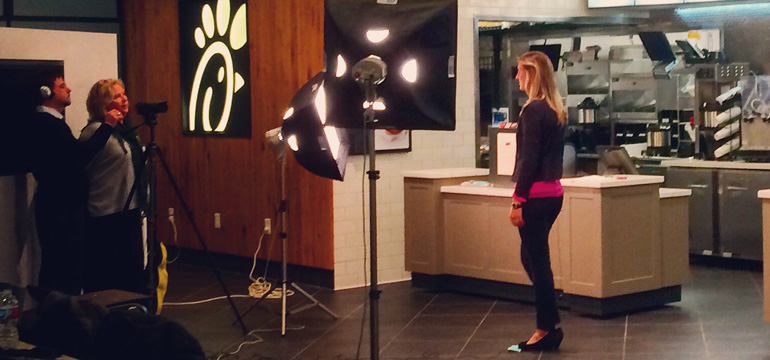 Marketing Communications Video Shoot
Going Interactive had a great marketing communications video shoot this morning in the "simulation center" at our clients headquarters in Atlanta.
The HD footage we shot will be used in a marketing communications video.  We'll be combining voice over, motion graphics and the video footage into a final piece that explains new products and promotions to company employees.
The final video will be promoted on the front page of the company's intranet.
Here is a cool snapshot of one of the scenes: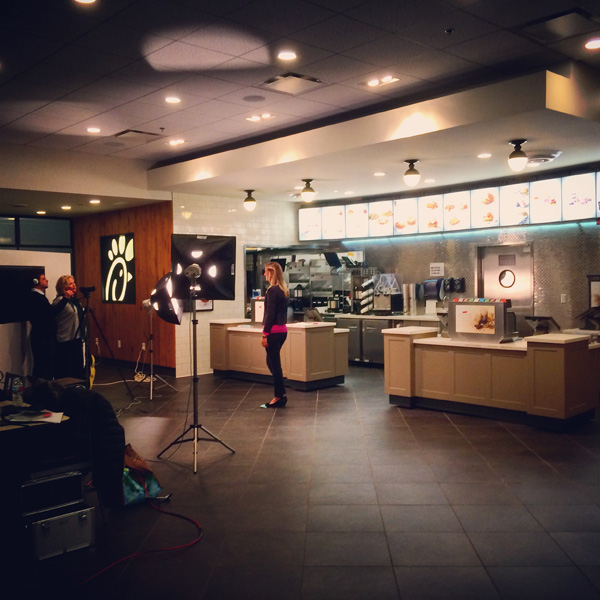 Going Interactive has been producing marketing communications videos for a variety of corporate clients and brands for over 10 years.  From fun light-hearted internal sales campaign promotional videos, to how-to and training videos, to videos educating employees on new company products and services, we've got you covered.
The process typically begins with a conference with the client to determine the goals and objectives of the video. We then work with them to write a script (either as an editor or as the dedicated script writer). After the script is complete and a video shoot day is scheduled we work on the graphical visual approach to the video. First an overall design and then storyboarding out all the major sequences of the marketing communications video.
After the video shoot we typically record any extra voice over tracks needed in our studio.
When all the components are ready we commence editing and animation, going through multiple drafts until we arrive at the perfect final cut.
It's always fun to watch the final video come together and have the client take it and post it on their networks and outlets.
To check out some of Going Interactive's video work click on over to our work section and hit the "Video" filter.
And to find out how we can help your company with a marketing communications video contact us today.