Hands On Marketing with Digital Tradeshow Games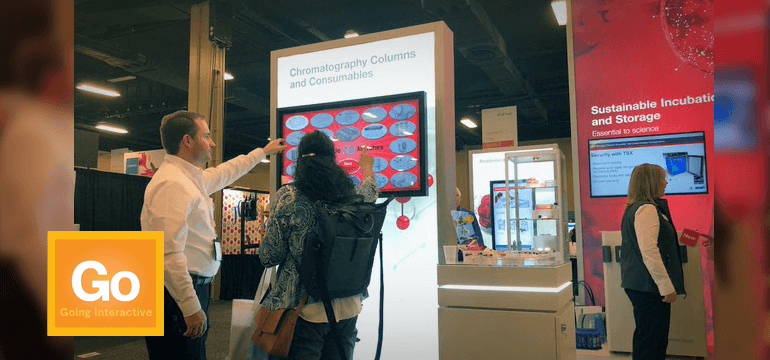 What is the purpose of your trade show booth?
To get new leads?
To educate visitors on your latest products and services?
To (hopefully) provide them with a memorable experience with your brand?
All of the above?
With a custom branded digital touchscreen game, you can do just that.  Your visitors can have a hands-on direct digital marketing experience.
Take our "Match the Pairs" digital game for example… this game lets you display visual images (icons or photo images for example) of things that match up.  Things that belong together.
Maybe a "pair" is one of your brand logos and an image of the actual product.  If you have a number of different products (or services) this game is a great way to get your prospects exposed to them.
The prospect / player taps the visual game pieces as they try to "match the pairs" while a timer counts down in the middle of the game screen.
If a correct pairing match is made a success sound is played and the game pieces grey out.  If a mismatch is made, a buzzer noise is played and the game pieces remain on screen.
In some cases, our clients manning their booth stand with the players as they play and help them make the matches if they need it.  This also makes for a great conversation starter between booth personnel and attendees.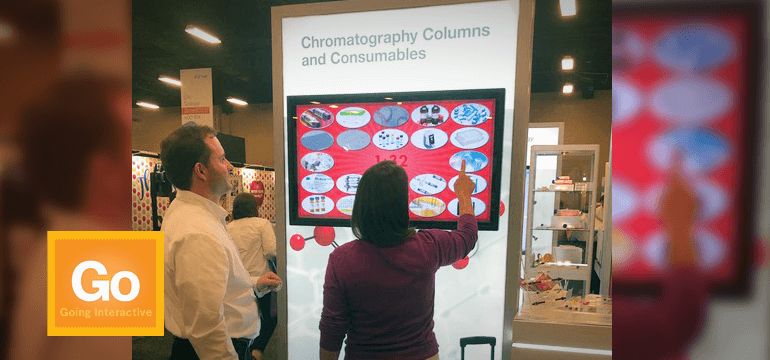 But let's not forget about the lead collection…
If you want to collect leads of everyone who stops in and plays your game (and who doesn't), we add a "Sign-Up To Play Our Game" form before the game is played.  All entries are collected in our back-end system and we provide you with a spreadsheet at the end of your show or event.
We also have some other great digital touchscreen trade show games like our Memory Match and Tap Away (similar to Whack-a-mole).   Both of those can feature a Leaderboard so you can display the top players and get a sense of competition going.
If you'd like to learn more about how our digital touchscreen trade show games can help you increase leads and engagement in your booth, contact us today.