Behind the Scenes HFR 3D Movie – The Hobbit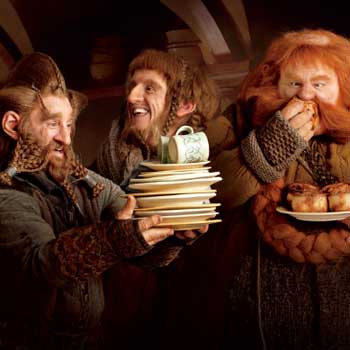 There's lost of talk about the big budget movie "The Hobbit" by Director Peter Jackson. Personally, I'm excited because I love J.R.R. Tolkien and his great power of story telling (btw – he references himself as a sub-creator) and I'm interested to see how they pull it off.
But J.R.R. Tolkien's 1937 book isn't the only neat thing about the movie, it was also shot in super hi-def. Something called HFR 3D (high frame rate 3D). After 85 years of shooting movies at 24 fps (frames per second), this one is shot at a unique 48 fps.  So I don't bore you, here's a detailed article from Fast Company on the Co.Create site.
Peter Jackson put this video on YouTube which gives you some behind the scenes look at the Hobbit HFR 3D RED cameras, backstage, and more.
Hope you enjoy the video and give us a comment below to let us know if you enjoyed the movie or not! 🙂