GI Holiday Help Out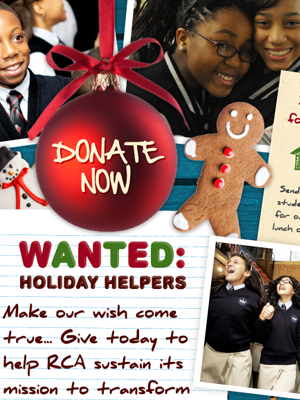 Going Interactive is pleased to again help out the Ron Clark Academy on their 2012 Holiday Fundraising Campaign. 
We've been honored to help RCA for the past few years with the design and production the Summer and Holiday giveaway promotions.
This year their goals is $95,000. If you are looking for a deserving place to make a end of the year charitable contribution please consider them!
Check out the online promotion page here.