B2B Animated 3D Trade Show Video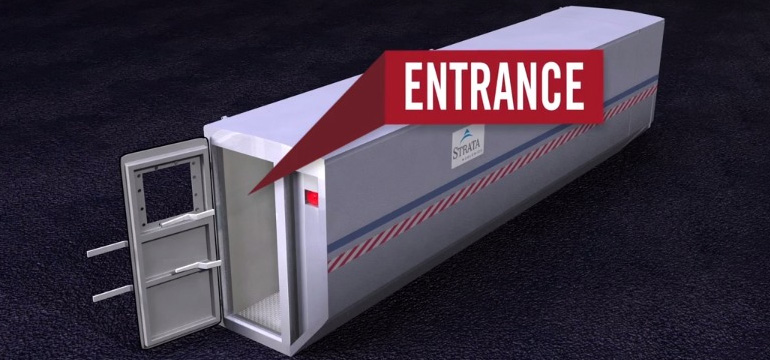 B2B Animated 3D Trade Show Video
Atlanta based interactive creative agency Going Interactive recently wrapped production on a B2B animated 3D trade show video for Roswell based Strata Worldwide.
Strata Safety Products is a manufacturer of  safety equipment for the mining industry and came to Going Interactive with a need to have new promotional video produced to promote their "Emergency Refuge Chamber" on large screen hi-def monitors in their booth at upcoming trade shows.
The Emergency Refuge Chamber is a large steel structure / chamber that miners can seek refuge in in the event of an emergency in underground mining chambers.
Their desire was to have a digital 3D model of the chamber created and then to have the video animate in and out it highlighting the different features and benefits.
The original CAD files were unavailable to use for creating a 3D model so GI had to create a model from scratch based on schematics and photos of the physical structure.
As work progressed on the modeling of the chamber, Going Interactive also worked on a visual storyboard that would serve as the basis for the animation sequences.  The storyboard also enabled GI to work with the client to ensure that all the proper marketing call outs on the chamber were going to be addressed, and in what order.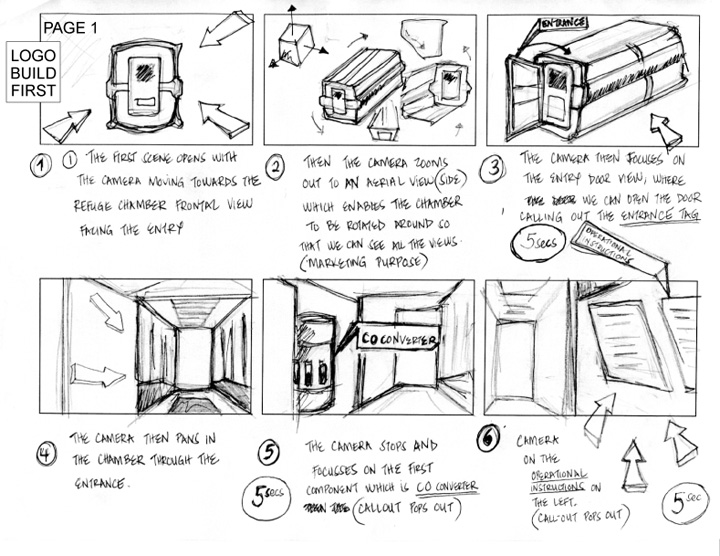 After a few back and forth review rounds with the Strata to refine the animation camera moves and 3D environment, GI arrived at a final cut of the B2B animated 3d trade show video for Emergency Refuge Chambers.
In addition to the final video Going Interactive also provided high resolution TIF file stills of different views of the chamber for the client to use in trade show booth poster art and brochures.
Contact Going Interactive today to find out how we can create a B2B animated 3D trade show video for your products.