New Alpharetta Web Design Project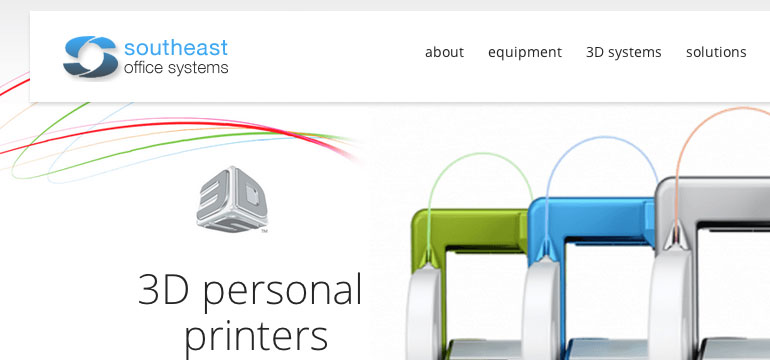 New Alpharetta Web Design Project
Alpharetta GA based South East Office Systems (better know as SEOS Digital ) came to Going Interactive this year with desire to update what was a very dated company website. The following is a top level synopsis of how this particular Alpharetta web design project was completed.
SEOS is one of the South East's premier copy and duplication machine dealers and recently also moved into the emerging and exciting world of 3D printers.
Essentially their website had not changed since 2008, was visually dated, had no messaging or content related to the new business line of 3D printer sales and overall was no longer serving to help generate new business leads.
This Alpharetta web design project began with client meetings to determine goals, objectives and expectations for a new presence.  After that we a completed content inventory, audience & industry analysis and SEO analysis.
This led us to a content strategy and we moved to finalized wire frames of the new website. Here is a graphic showing an overview of the site's wireframes: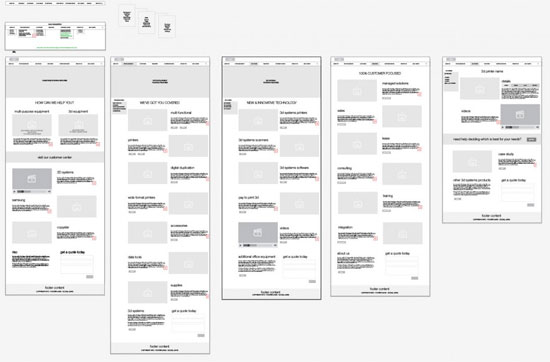 After client sign-off on  the wire frames these, moved to visual design. We presented 3 different design options to the client, explaining the intricacies of each one.  Choosing just one of the three designs was a difficult task but the client finally selected a design and we made further tweaks.
We arrived at an energetic clean design specifically created with the target audience in mind.
The final product  in our Alpharetta web design project is also device responsive.  It meets the current user needs of mobile, tablet and desktop viewing.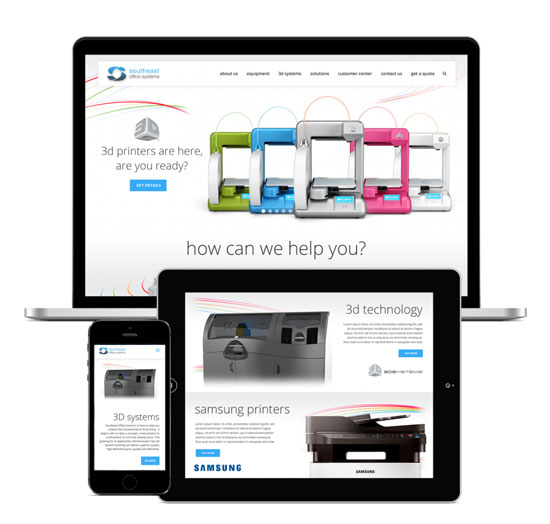 To read more about this particular Alpharetta web design project check out the feature page in our work portfolio.