SALES MEETING PRESENTATIONS FOR THE 21ST CENTURY – PART 2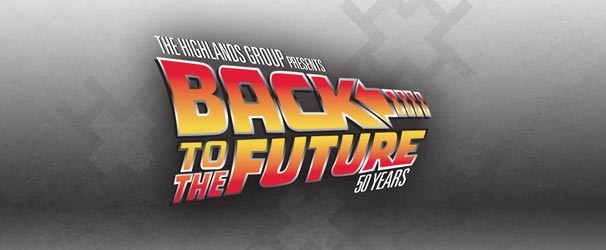 Have a Great Meeting Theme
Welcome to Part 2 of "Sales  Meeting Presentations for the 21st Century". In the last post we gave an overview of the elements we feel make for successful sales meetings, corporate retreats, and business conferences.
The first element is the creation of a meeting "theme".  This is fairly obvious, and almost all corporate sales meetings and retreats are bestowed a creative slogan or name, to give the event an "identity" in the employees and attendees eyes. If you've worked in corporate America or the B2B industry for at least a few years, you've probably participated in company events themed like "Think Big" or "This is our moment this is our time".
Most of all, when coming up with the meeting theme, it's important that it be creative, inspiring, relevant to current business conditions, and hopefully have a nice ring to it.
We don't always get to help out on a meeting slogan (a lot of times client come to us with that already settled upon), but we often do get to design the graphical treatment of the theme.
Below are a few examples of recent projects.
In this case two brands, under combined under one ownership entity, are coming together for an executive summit to beat the drums about the exciting "BIG Things" coming down the line. The visuals took on a popcorn popping them and customized popcorn packs were even distributed at the meeting to attendees.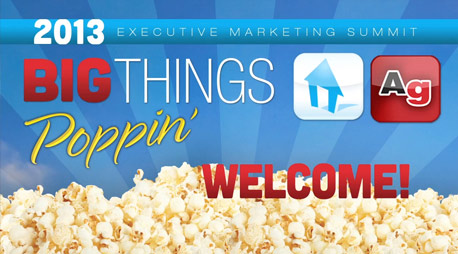 In this next example the client was celebrating 50 years of being in business. They were also introducing a brand new corporate logo. A "Back to Future" theme was chosen and meeting logo was created in the familiar style of the movie logo. In addition the new logo shape was subtly placed in different positions in the screen background.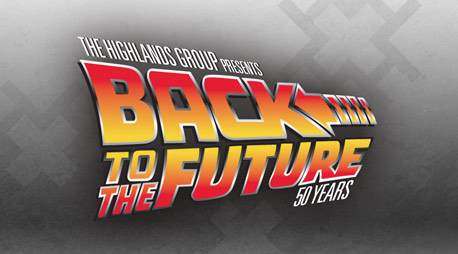 Next Successful Sales Meeting Element: Inspire the Audience with a Meeting Introduction / Kick-Off Video