B2B Marketing Video Production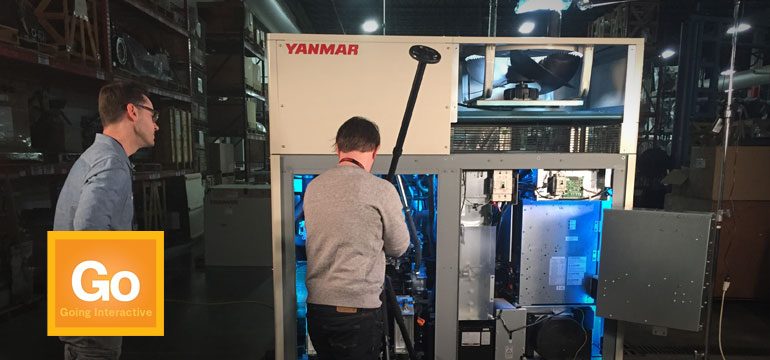 On Location B2B Video Filming

Most of the B2B and B2C video work we produce for clients involves filming people.  But not this time…
We were excited to be filming a BIG inanimate industrial product this time.  Definitely a fun first.
The product is a "Combined Heat and Power" or "CHP" generator unit that runs on natural gas and can provide "off the grid" power and hot water to medium sized buildings.  Pretty cool technology the average person doesn't usually about.
After our discovery phase about the product and finalizing a voice over script and shot list, we headed up to the client's warehouses about an hour north of Atlanta to shoot.
Our full day shoot consisted of a wide variety of pans, zooms, close-ups, and pull-away shots.  Filming the CHP unit in it's "closed" state and with it's panels opened so we could show the various internal mechanism like the engine, radiator and controls.
We'll take all this and edit with the voice over, as it describes the features and benefits of the unit, to produce the final B2B marketing video.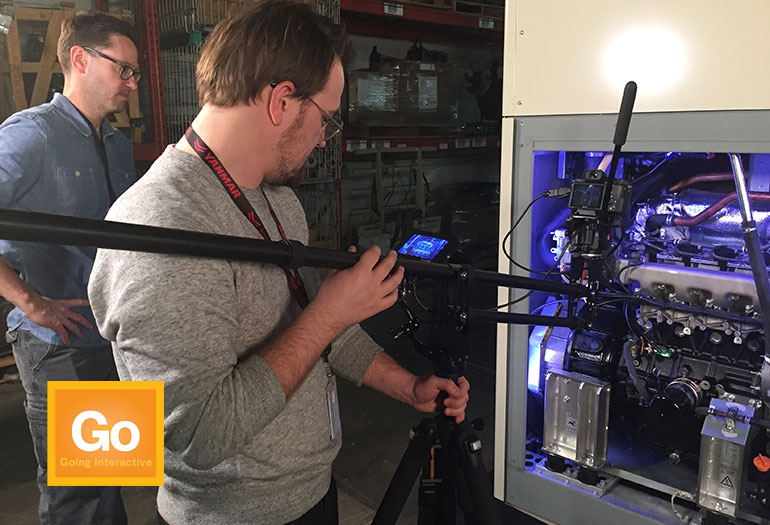 UPDATED:  Here's some still shots of sequences we ended up using in the final edit…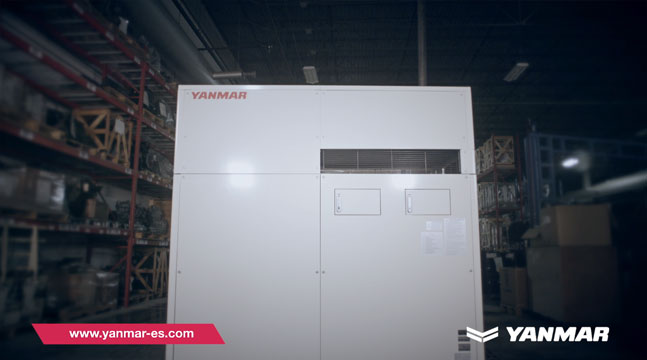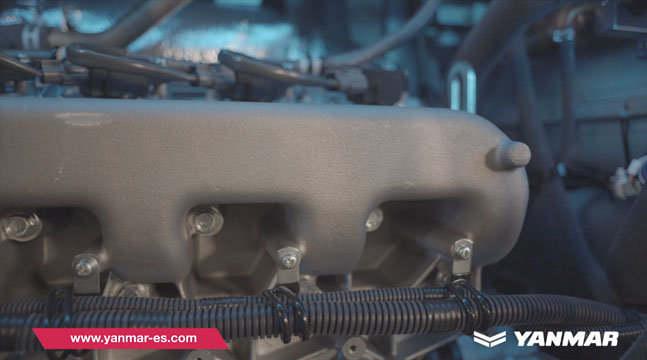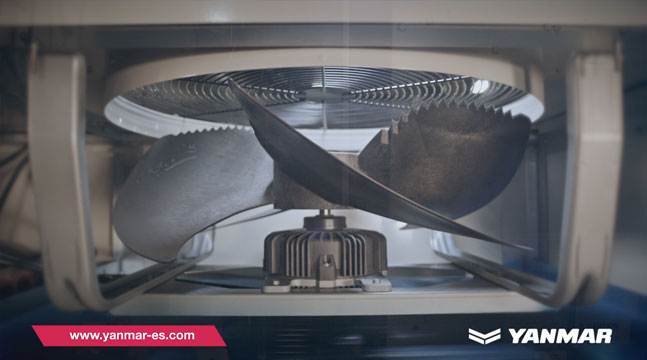 Though we weren't filming adults or kids (our usual "talent") this giant machine performed it's part in the video with flying colors!
To find our more about our B2B video production creative services – both motion graphics and live video – contact us today.