The Need.
The Boys & Girls Clubs of Metro Atlanta serves the youth of Georgia with over 20 Clubs. There are undoubtably thousands of amazing stories from the kids, parents and staff over the years. However, there wasn't one modern form of media which quickly told the story of a Club and all it dose for kids. The mission was to engage viewers with real stories of Club experiences.
The Solution.
Going Interactive decided to tell the story through the eyes of a Boys & Girls Club kid who'd reluctantly went to a Club when he was young but over time grew in amazing ways because of the Clubs influence on his life. GI interviewed various staff members and heard real-life stories about kids who'd "grown up in the Club." An authentic script was written utilizing these key emotional stories. Storyboards were designed which reflected the visual approach to the video. The story is real and the all of the Club kids are genuine which gives life and authenticity to the 3 minute video.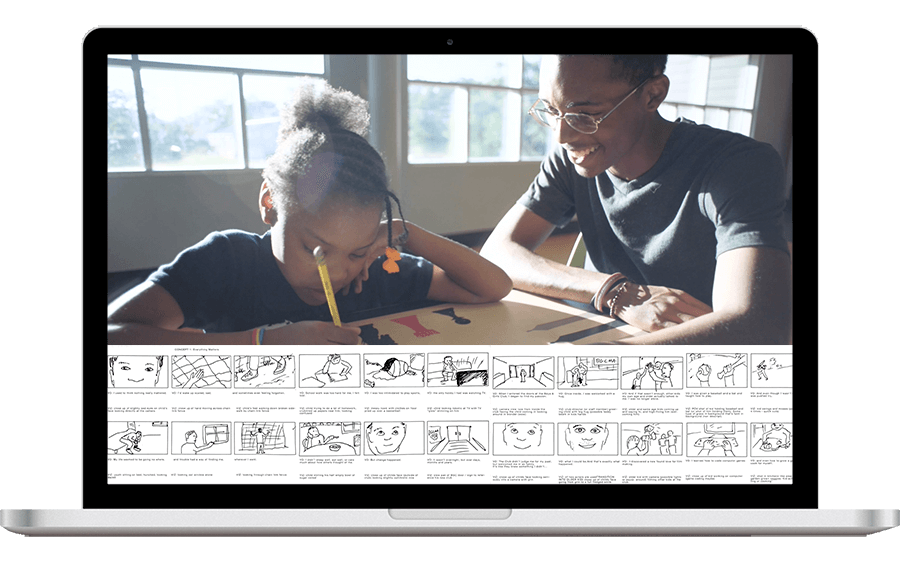 Going Interactive worked on strategic direction, story concept, script writing, storyboard design, video shoot, editing and final production.
Client Quote:
"Wow! …I just wanted to say how proud I am of this work and thankful to you guys for making it happen.
Our kids really shine, the footage is outstanding, the music is moving, and it tells our story so well."