The Need.
The X vs. Y game is a board game that gives young adults something to "fight" about. Going Interactive produced this online marketing site for a new 'battle of the sexes game' – X vs. Y game to help promote it in stores around the U.S.
The Solution.
Through a sleek and simple design, we established a branded online look and feel. XvsY.com features a teaser game, video clips, quick quiz questions, social stuff and more all in a specific game-branded package.
Branded design helps communicate the fun side of the game.
Basic "How to Play" visuals and animations to help viewers understand gameplay.
An online mini-version of the game was created to mimic the real-world experience.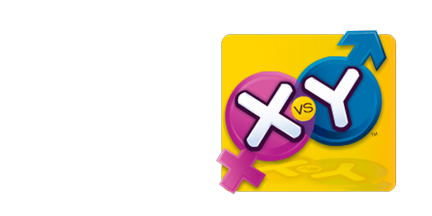 Going Interactive worked on strategic direction, usability, concept, design, development, game and overall digital brand building.