The Need.
A new product was ready to hit the store shelves. A website and digital brand was needed to help support sales, marketing and on-going product updates. Going Interactive created a dynamic toy site to introduce the new electronic Rubik's Revolution to consumers and media alike. The site is full of entertaining items like blogs, videos, downloads, contests, games and much more. Going ran social outreach before social outreach was cool utilizing "viral" videos and user generated contests.
The Solution.
The site was a huge success for Techno Source and was part of an early adoption of toy websites the company continued forward with.
• Winner of 2 Different IABC Awards
• Winner of 2 Different AMY Awards
• Winner of Communicator Award
• Adobe Site of the Day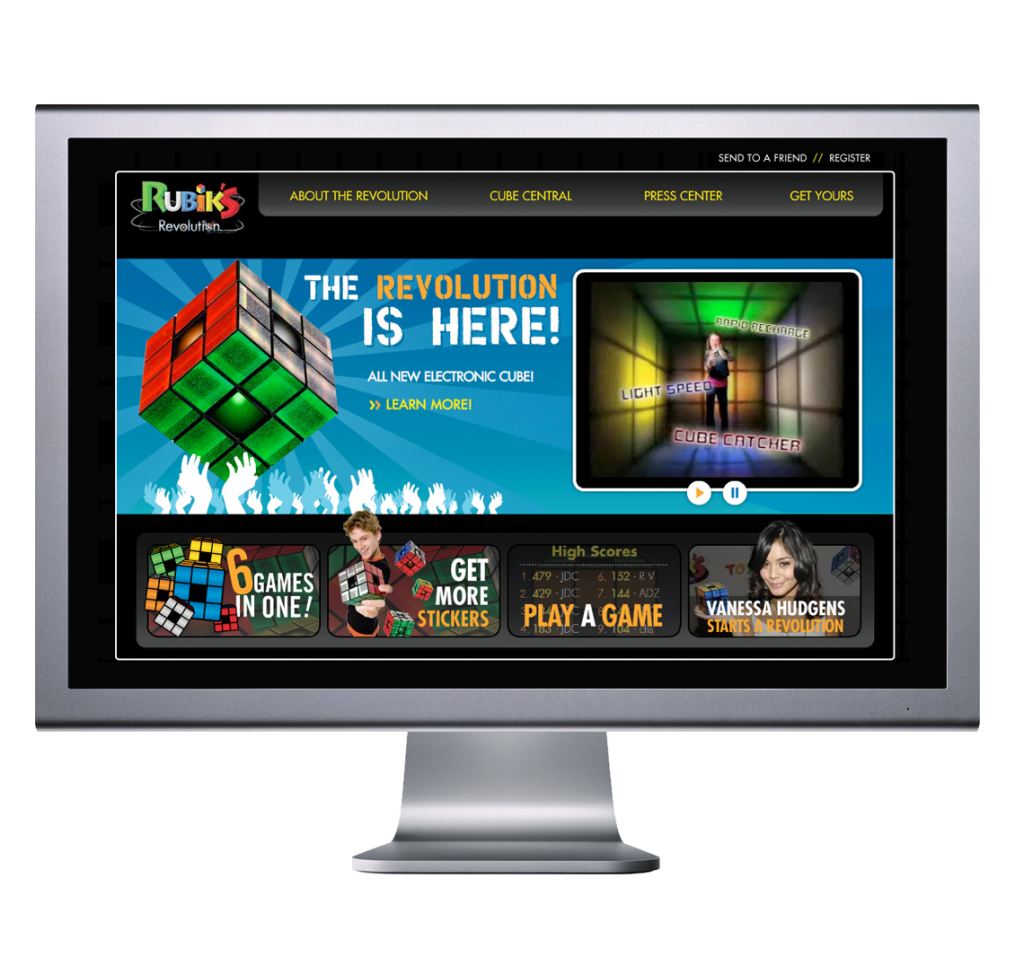 The microsite used dynamic animation to emphasis the fun aspect of the new digital cube.
Mini-animations were created to tell viewers the different game options available on the new cube.
A strategic social media strategy was set in place including a YouTube contest and celebrity blog outreach.
Engaging and Meaningful Strategy, Design, and Creation