The Need.
Since Yanmar's founding more than 100 years ago, our company has been driven by a pioneering spirit for world-leading technology. Today, this technology continues to be a core focus, allowing us to utilize and transform all kinds of energy resources into power that can be harnessed for highly efficient human convenience. Yanmar's unique heating and cooling systems are highly advanced products which require simplicity in telling their story. A unique product marketing video was needed to provide sales support and product awareness.
The Solution.
We specialize in creative approaches to product marketing videos while focusing on simplicity so that everyone can understand complicated offerings. First, we dive into what the product (or service) is and begin to draft a script for the video. Once complete we draw out the storyboard giving us the visual of what happens and when. Followed up by design, graphic and 3D creation and then into final video animation execution and production. We tie in voice over and music and a new product marketing video is ready to go.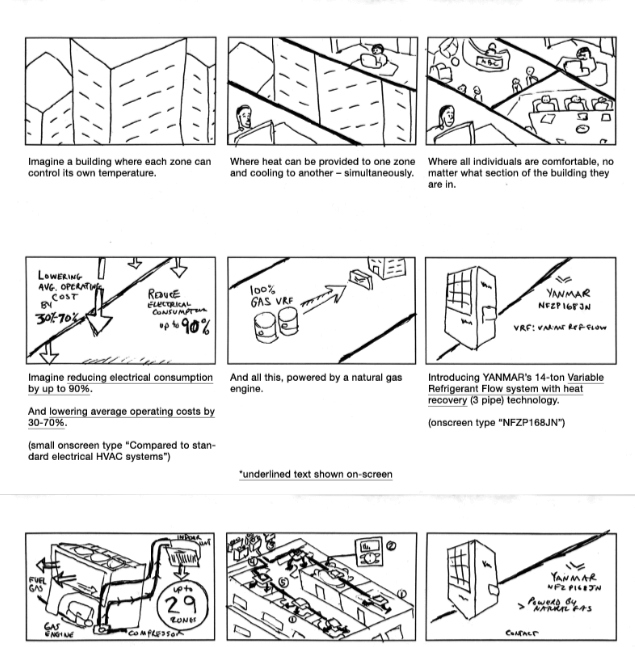 Going Interactive worked on strategic direction, concept, design, video shoot, editing and final production.