The Need.
Gardener's Confidence had an outdated site which needed updating. Going  Interactive brought a fresh and creative approach to Gardener's Confidence online. We established a strong extensive digital presence across the social networks while focusing on re-building and re-designing the core website. The concept started with a solid online strategy which focused on high SEO value and we created easy-to-use navigation which allows users to easily identify the types of plants they are interested in.
The Solution.
Through an entirely new navigation architecture and elegant design, we brought the website up to modern web standards. Our research showed we had a great opportunity to reach an even wider audience and engage them in the most popular social outreach, calendar of events, public gardens, and "Ask a Gardener" where the customers can get input directly from the pro's. We also helped come up with new and innovative content areas to help engage users.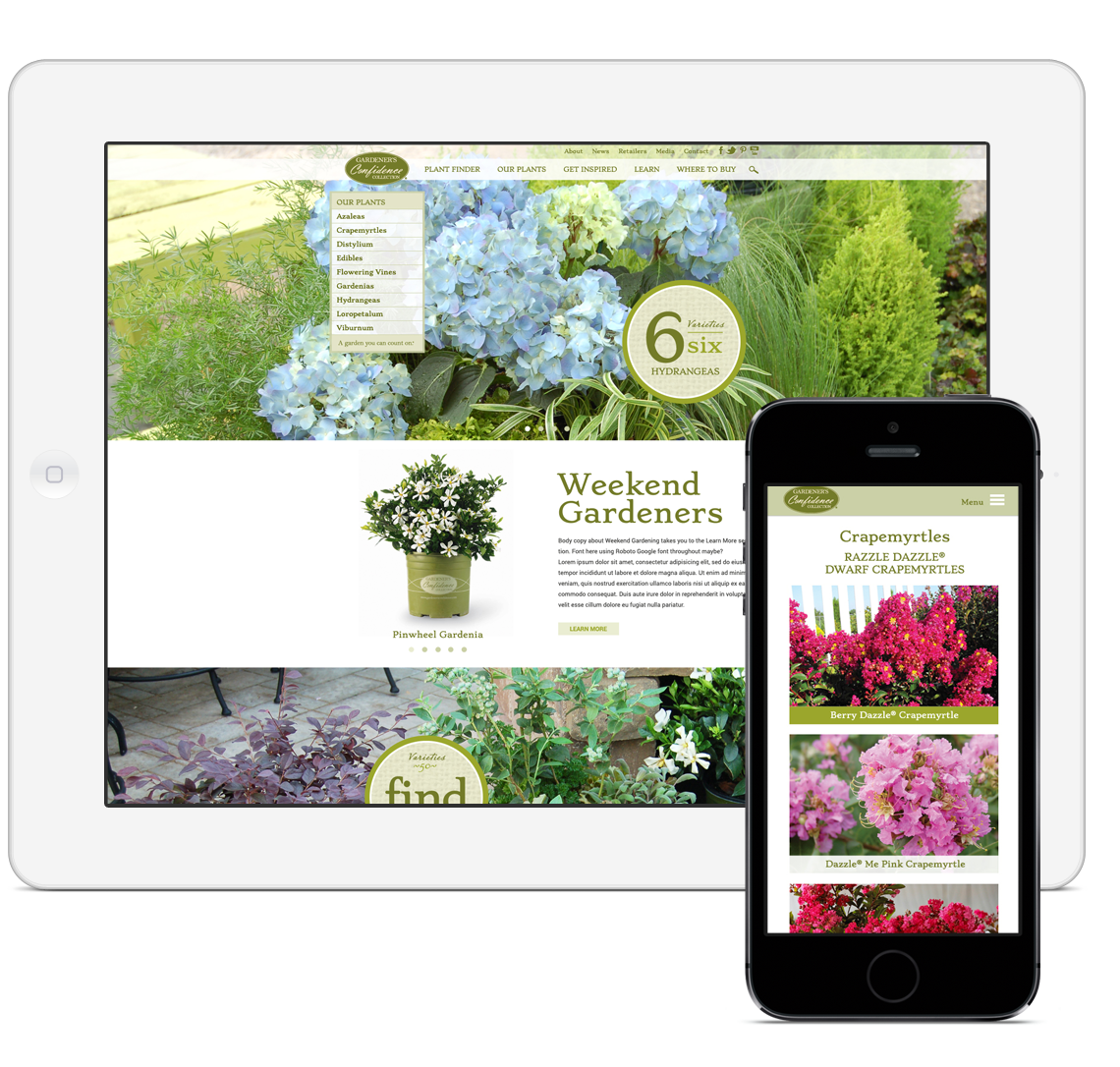 Each page was crafted to have engaging content, beautiful visuals and a great user experience. Users can use browsers, tablets or mobile.
Each plant detail page gives the perfect amount of information a visitor needs to get them to the stores and keep them coming back for more.
The site is full of fantastic features including plant details, downloads, store finders, garden designer finders, ask a gardener and more.
A strategic social media strategy was set in place including on-going Facebook, Twitter, YouTube, and Pinterest engagement.
Client Comments:
"
The Gardener's™ Collection
 debuted in garden centers within the Southeastern U.S. beginning in 2006 with five plants.  By 2012 the collection had grown to nearly 50 varieties and sales had steadily grown to more national in scope.  The website technology and site design that served the brand well for nearly six years was long overdue for an overhaul.  Recognizing the need to integrate fresh marketing designs, social content, newer web platform and content management  technologies,  while also expanding the ability to connect via smart phones and tablets led us to seek a complete site redesign and architecture. Based on the successes we had with Going Interactive in past initiatives, we sought their talents and expertise in redeveloping our new site.  We are very pleased with the launch of the new Gardeners Confidence™ Collection website this past August.  
Partnering with Going Interactive helped us achieve our goals both in web and social media efforts and enables us to expand our digital marketing efforts much more efficiently and comprehensively heading into 2014
."
Andy – Marketing Manager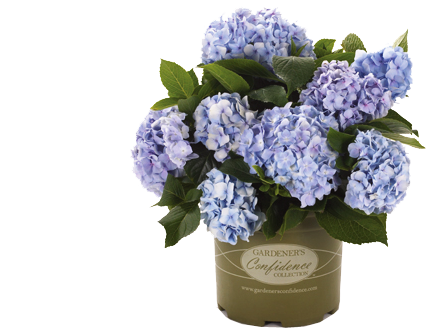 Going Interactive worked on strategic direction, usability, concept, design, development, social media outreach, giveaways, seo optimization and overall digital brand building.
New Unique Facebook Views.