The Need.
With the release of an updated model to their massively popular "Gatling Blaster" dart gun (it has over 1M views of the promo video on YouTube) Prime Time Toys knew their upcoming "Scorpion Gatling Blaster" would be met with great anticipation and high expectations from the large enthusiastic audience of dart blaster fanatics on YouTube and on the web. There was a clear need to introduce the new blaster in an excitement generating manner that would highlight it's striking new "Cover Ops" look and it's game changing ability to shoot darts over 70 feet.
The Solution.
The strategic decision was made for Going Interactive to produce a dynamic 3D animated product highlight video.  This would allow us to provide dart blaster fanatics all the info they would be looking for about the new Scorpion Blaster in a fast paced and energetic video spot.  The spot was posted on Prime Time Toys' popular YouTube Channel, Facebook and the DartZoneCovertOps.com website. In addition, with the Scorpion Gatling Blaster being readily available at Walmart for the 2014 holiday season, the video served as a fantastic online tool to help drive in-store sales.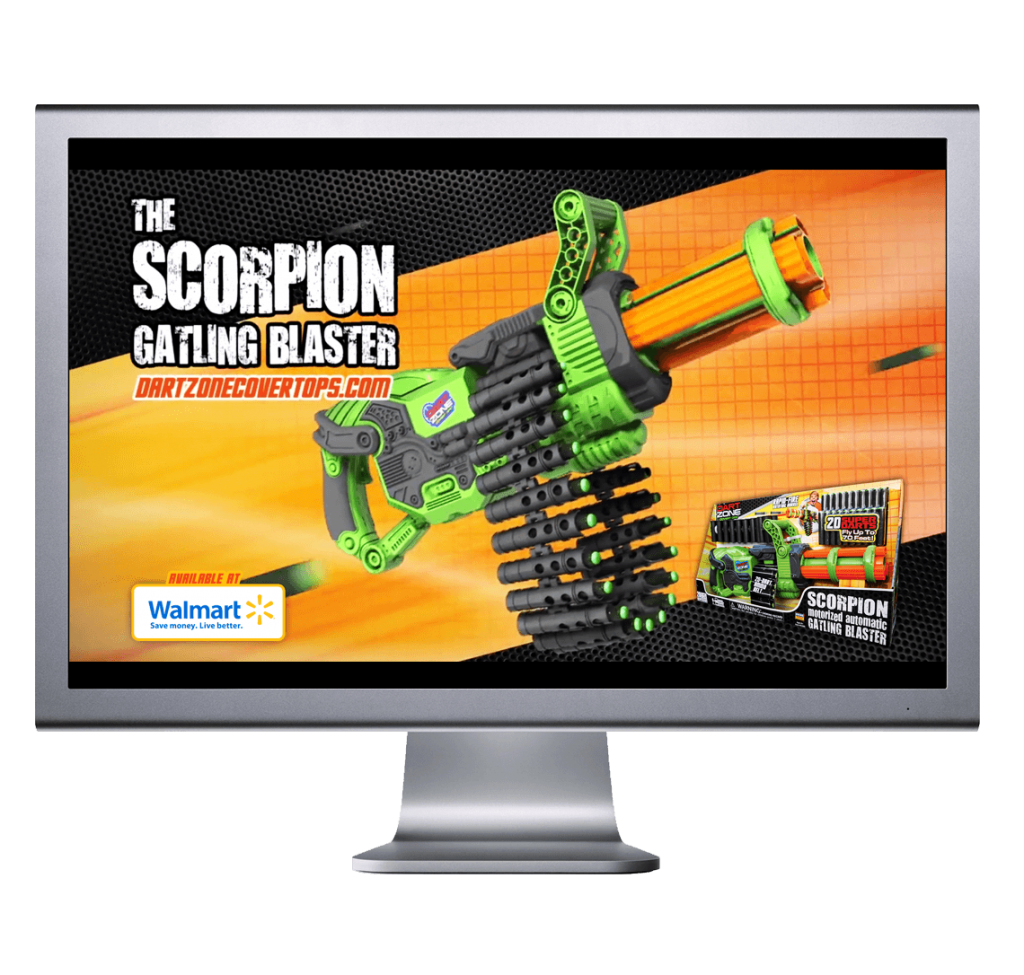 Details of 3D and animation movement where created upfront through pen and ink storyboarding.
3D renders of the products where created, colored, animated with lighting and detail.
Final animation, audio, text and call to actions were set up and the video was posted online including Facebook, Twitter, and YouTube.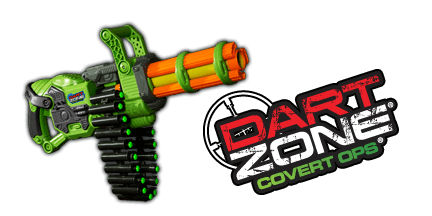 Going Interactive worked on 3D modeling, coloring, animation and all creative for the final video spot.