The Need.
Online advertising is easy. But getting your ad noticed isn't so easy. Going Interactive helps clients stand out with creative digital advertising for any online venue. Going Interactive takes ideas from concept to design to creation and straight through the Ad Buy process. We can handle everything AND get you noticed! There are so many digital ways to advertise now, through the web, in app, on mobile, on tablet, the list goes on
The Solution.
Whether it be popular websites, blogs, Facebook or twitter – Going Interactive can help you get the right strategy and creative to fit any budget. There's also a huge variety of formats that are possible – video, games, activities, motion graphics, and more. Let us help develop a confident online Ad strategy and get your product and brand out there.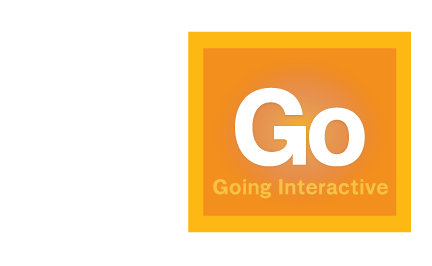 Going Interactive helps with strategic direction, concept, design, video shoot, animation and placement.