The Need.
Georgia Pacific has a variety of impressive business to business products and massive amounts of information on each. Third party sales representatives are generally less informed and don't have the time necessary to fully understand all of the amazing features and benefits of each GP product. Going was called in to come up with a digital solution.
The Solution.
The BYOB (Build Your Own Bathroom) was an interactive B2B sales tool which took hundreds of pages of content and compressed it all into an easy-to-use interactive digital tool for the sales force. An agent could now navigate with a few simple clicks and easily show a perspective client exactly what a product would look like in a standard bathroom setting, as well as, give quick features that highlight product attributes.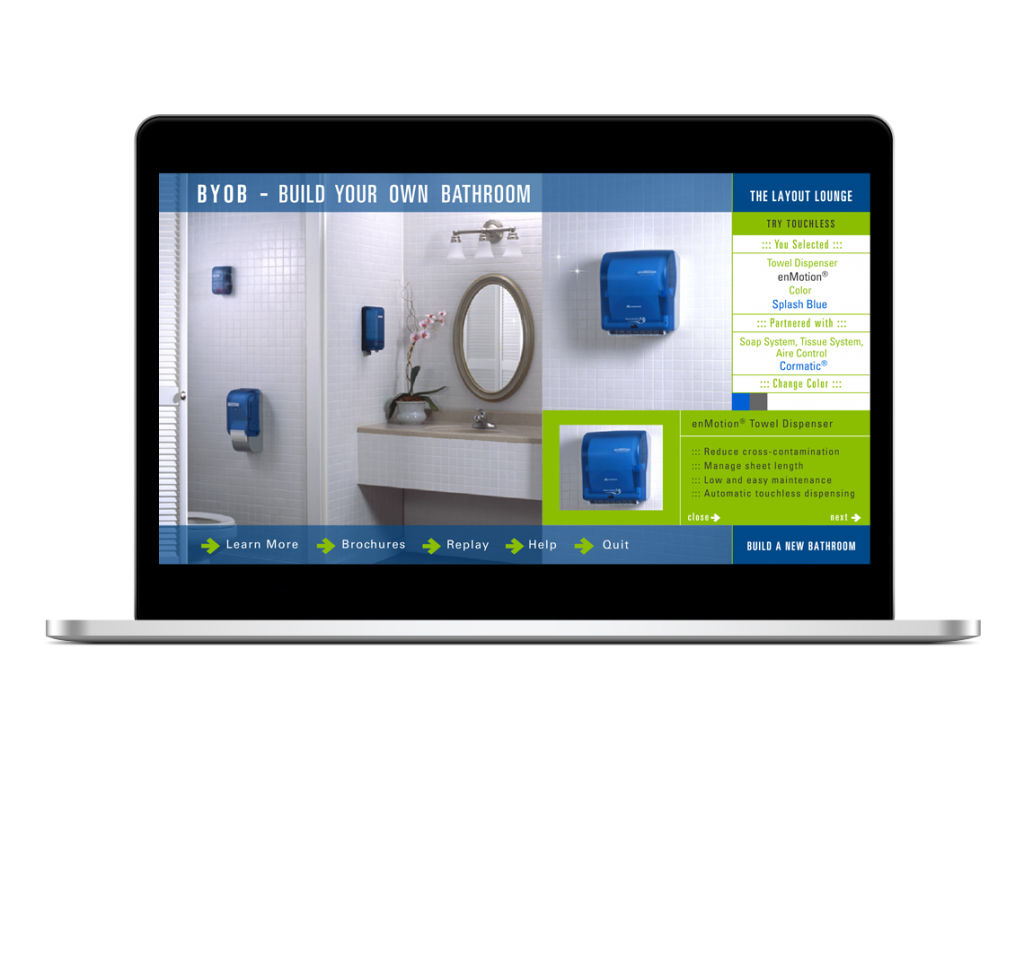 Each brand had a number of options and could be combined with other brands. This menu gave sales force a straight forward approach to get started.
Once into a brand section, the sales person could choose from styles and colors. First introduced at industry trade shows and road shows.
Features and benefits where shown along with color options. After a huge success at industry trade shows, sales reps began requesting customized versions for laptop presentations and online sharing.
Each click give the viewer a new option so they can see what each device would look like in their restroom.