Build Your Brand Awareness
Going Interactive Integrated Social Media Campaigns
Watch This Video To Learn More:
Let's Put a Social Media Campaign
to Work For Your Brand
Going Interactive offers comprehensive programs to help build your brand through strategic social media. Your brand can now reach your audience on a much more personalized one-to-one basis than ever before. You can converse with them, keep them informed, entertain them, and offer customer support to them in ways that traditional media can't. A Going Interactive Social Media Campaign combines outreach in the popular social network channels (Facebook, Twitter, Pinterest, Instagram, etc.) with our other award winning creative services, video and animation spots, campaign themed micro websites, email campaigns, and online advertising campaigns, to create an integrated campaign that cuts through the digital clutter to expose your brand to new fans and potential customers.  
Give Us a Call: 770-643-3014
912 Holcomb Bridge Road, Roswell GA 30076
hello@goinginteractive.com
Get a FREE Consultation on your Social Media Campaign today:
Putting Creativity to Work for You 
We bring great ideas to the table that turn into memorable online experiences for your audience. From overall branded theme concepts, to designing awesome visuals, to providing creative content to your audience on a regularly basis and more, we strive to have your brand cut through the run-of-the-mill daily digital clutter that most people experience on the internet.
Let's Mix it Up and Make it Interesting
In a Going Interactive Social Media Campaign we'll put our digital cross media expertise to work for you. Not only do we know social media but we also know how to create memorable digital content in the form of videos, animations, web site and micro-sites, online advertising and search. We can combine any or all of these in a strategic plan to get your brand, product or service in front of your target market.
Showing You the Numbers
Navigating the sea of social media statistics can be daunting. With a plethora of analytic points available  how do you gauge success?  Number of likes? Number of unique views of your content? Number of retweets? The list goes on and on. With a Going Interactive Social Media Campaign we work with you to set realistic and measurable goals from the get go. And then provide custom reports that reveal they key statistics on the campaign's progress.
We Want You to Know WHY
We are strategists. We love to think through WHY we should do something a certain way (be it an idea, usage of a particular digital vehicle, timing of a campaign aspect, etc.), WHAT the benefit is of doing it that way are  and then explain it to you detail and discuss. That way we're all on the same page and can put the best possible campaign into action.
What Our Clients Say
"People really enjoyed it and it got a lot of attention."
Sonal
Senior Manager, Corporate Events
Despite the long road, everything is perfect. You guys have the patience of saint and skills to match.
"OMG!  LOVE IT!!!!!!!!!!"
Because of you, we had a brilliant meeting this morning!  We had boomers talking about how easy this was to navigate, they were surprised what an easy transition to paperless it was!
So excited about the project ... thank you again for such a helpful and strategic call yesterday. Can't tell you how much we appreciate everything.
I just previewed the video... It is AWESOME!!!! You have met my expectations and I am just thrilled with it. Thank you soooo much. I can't wait to show it to our company at the big trade show event. On behalf of Marketing, we sincerely appreciate all the hard work and extra effort put into this. Thank you again.
Kate
Marketing Communications Manager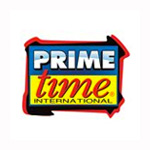 During 2013 Campaign